Auto racing fans are excited now that one of the biggest events of the year is running this weekend down in sunny Florida. It's the crown jewel of NASCAR Cup Series which started in 1959 and today gets tens of millions of viewers from around the nation. Since NFL is a distant memory, here's how to wager on 2020 Daytona 500 online to make this race more exciting than usual. This year, two great options exist and where to go all depends on whether backing favorites or longshots.
First, an awesome new website just accredited is detailed in this honest review of Xbet.ag profiling products, current contests, and banking methods. This place has everything ever needed, including a full NASCAR offering with tons of unique odds posted, of course taking action on NBA, NHL, MLB, and everything in between.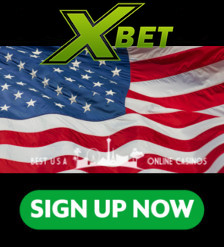 This is where to lay down on favorites like Kevin Harvick (+1200), Denny Hamlin (+900), and Kyle Busch (+900) to win Sunday's race. They even have some great numbers farther down the list with Kyle Larson (+2200) and Martin Truex Jr. (+1400) both providing excellent value, so line shopping is certainly profitable.
Moving onto another newer site broken down in this complete examination of SportsBetting.ag, their Daytona odds are absolutely astronomical when compared to competitors. This is definitely where to book underdog action as they have massive numbers posted, doubling or tripling payouts of others. Let's do a quick comparison.
In the middle of the pack is Ryan Newman getting +4000 at Xbet but +10000 at SB.ag, which would obviously yield more than twice the payout if he wins. Moving on to super long shot picks, Ryan Preece is +6600 at XB yet +50000 at SB, which is clearly an insane difference nots seen in other professional sports. Then SB continues to dominate by paying +50000 on Quin Houff instead of +12500, with +50000 for a Corey LaJoie victory instead of +17500, basically throwing down the gauntlet and challenging players to take a shot at them.
So the choice is clear, lock in on Daytona 500 at SportsBetting.ag if prognosticating a surprise winner on Sunday who's totally unexpected. However, anyone predicting an established NASCAR driver will finish atop the podium, stick to XB and get value for money. Good luck and enjoy the burnt rubber!