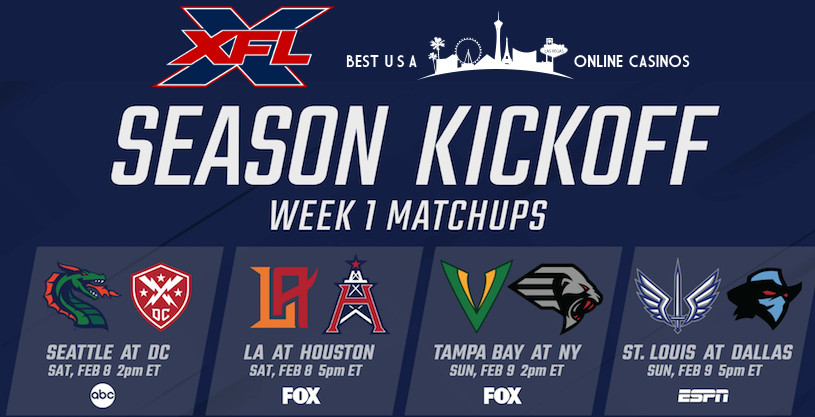 Now that Super Bowl has past and Kansas City finally got the parade they so desperately wanted, millions of Americans are suffering from "professional football withdrawal" and are unsure as to what could possibly fill the void. Well, it appears as if the leading candidate comes courtesy of WWE owner Vince McMahon, as he's gone ahead with plans to revive XFL from the ashes, giving the public something else to get down on 12 weekends of the year. It's a bold move but his gamble could pay off as many things have changed since 2001 when he first tried to win over fans, primarily internet connectivity and social media.
So in the interests of making the next two months more "x-citing", here are the top recommended XFL sportsbooks taking action on Vince's creation, with only one place currently listing odds. After reaching out to a few operators to ask why their shop only posted spreads, it appears as if they're hesitant to offer a new league comprised mostly of unknown players, that also happens to feature many unique rules.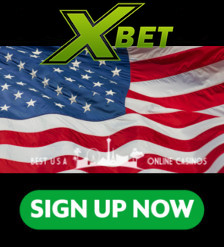 However, in a surprising turn of events, Head Oddsmaker, Pat Morrow has thrown caution to the wind and posted totals and moneylines at Bovada for each matchup to ensure members find traditional betting options upon logging in. We've always given him a hard time on this site due to "retail lines", but he's absolutely one of the foremost experts on the planet when it comes to bookmaking.
When pressed on how he came up with numbers for a virgin league, Morrow responded with, Well, we're going to be in learning mode just like the public so we simply did the best we could with the information available. After pausing to take an unreasonably loud sip of Earl Grey tea he concluded the telephone conversation with, Of course we looked at rosters and coaching staffs, but ultimately we expect it to take a few weeks to have enough data to tighten up our numbers.
Those wanting to compare spreads should sign up at excellently-designed Xbet.ag since their odds offer variation on what Bovada has posted. Sadly for this weekend, as of now there's only one difference, giving the St. Louis Battlehawks (+9½) an extra half point swooping into Dallas to take on the Renegades. A few minutes ago they gave Seattle an additional full point to align numbers with the rest of the market, closing the door on line-shoppers.
Here are the four matchups for XFL 2020 Week 1, complete with where and when to watch (all times eastern). It might never be as good as NFL, but it's sure to provide a bit of fun and excitement to get us through the end of winter (at least for one season, anyway).
Saturday, February 8, 2020
Seattle Dragons @ DC Defenders: 2:00pm on ABC
LA Wildcats @ Houston Roughnecks: 5:00pm on Fox
Sunday, February 9, 2020
Tampa Bay Vipers @ New York Guardians: 2:00pm on Fox
St. Louis Battlehawks @ Dallas Renegades: 5:oo pm on ESPN