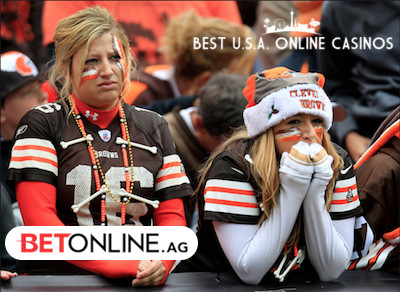 Every professional football season invariably begins with groups of friends arguing about top dogs, but rarely do people fight about who will be the worst when December rolls around. However, thanks to U.S. offshore betting sites it's now possible to get down on which NFL team will be last in the standings after Week 17 and it just might be the year's most interesting question.
Competition is consistently fierce among iGaming operators, but one has gone a little further than others this September via accepting stakes on Worst Regular Season Record. Needless to say, a large number of fans will be unhappy with posted odds, although the good news is they will also be quite accustomed to misery.
It's no surprise this prop is found at always-fun BetOnline Sportsbook who's launched a massive list of futures, taking action on everything from NFL 2018 Offensive Rookie of the Year to Next NFL Head Coach to be Fired, offering Sam Darnold +200 and Dick Koetter +400 as respective favorites.
Most are going to naturally assume Cleveland is ranked #1 for projected futility and absolutely no one watching their games would disagree. Yet in a surprising twist, the Browns are actually second at +800, right behind this year's favorites at +600, Buffalo. Sadly, the tortured franchise in northern New York State has been tapped as 2018 mutt of the litter. Thankfully, Bills supporters are used to low expectations and were fortune enough to taste sweet relief in 2017 when they finally made the playoffs after almost two decades of failure.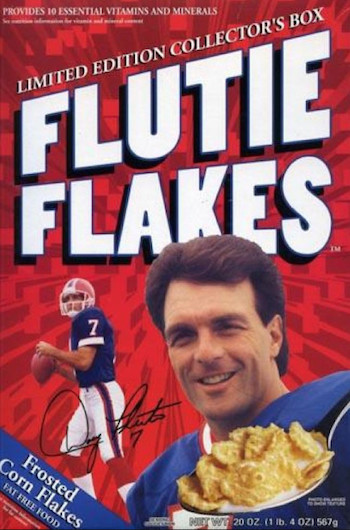 Forecasted as 3rd most terrible team is Arizona (+900) due to not possessing a proper quarterback and yes, it's ok to shed a tear for Larry Fitzgerald's career. The following three selections come as no real shock as the Jets, Colts, and Bears have been subpar for a while, nevertheless it's disappointing to see Miami, Cincinnati, and Tampa Bay predicted to be terrible as all three had made small advances over the past few seasons.
That all said, a shocking name on the garbage squad has to be Seattle, who enjoyed fantastic success recently and of course, a decisive Super Bowl XLVIII victory. Tons of key players subsequently left, with The Legion of Boom formally breaking up after Richard Sherman's departure to rival San Francisco and Michael Bennet running to Philadelphia. It looks like Pacific Northwest pro pigskin is reverting back to "mediocre" (for now).
One other entertaining prop of note to examine is a two-way tie for scoring least amount of points and understandably, Cleveland and Buffalo are neck-and-neck in projected offensive uselessness at +700. Maybe next year, guys.
So here are current odds for Worst 2018 Regular Season Record and anyone intrigued can go gamble on NFL futures at BetOnline and put money on a real loser.
Buffalo Bills +600
Cleveland Browns +800
Arizona Cardinals +900
New York Jets +1000
Tampa Bay Buccaneers +1000
Chicago Bears +1200
Cincinnati Bengals +1200
Miami Dolphins +1200
Indianapolis Colts +1400
New York Giants +1600
Seattle Seahawks +1600
Washington Redskins +1600
***All odds correct as of September 4, 2018.***