Today another great NCAA basketball event was announced for 2020, this time with a six figure guaranteed prize pool, making it one of the best opportunities this March. The $100,000 Bracket Madness Contest is awarding the most accurate predictions $15k in cash to stock up on toilet paper, canned goods, and order a few boxes of hand sanitizer to get through the summer.
This is yet another amazing promo from completely reviewed and recommended BetOnline Casino who've bent over backwards to cater to members for over two decades now. In addition to a huge sportsbook and table games, they're also one of the few left facilitating head-to-head poker and huge tournaments, with hundreds of active players seated day or night. They're well-known in the iGaming industry for soft NFL and NBA lines, and their entertainment and political props always have juiced payouts compared to others.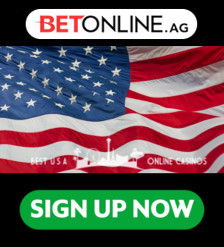 Details are totally straightforward and scoring is standard with 1, 2, 4, 8, 16, and 32 points being awarded for each progressive round of the tournament. Also, like 99% of other real money college basketball Bracket Busters it's necessary to guess a final score of the Championship Game which is used to break any ties at the end (if not broken, prizes will be split up for everyone deadlocked).
One rule to note is maximum number of entries is 20, so make sure to have a solid "picking strategy" going in if planning on submitting multiple brackets, which might be a good idea given the amount of places paid. Crazily, 300 finishers win cash after 1st with 2nd grabbing $7,500, 3rd snatching $5,000, and sums then slowly descending down to $600 to complete the Top Ten. Don't think bottom-feeders only suck up pennies because 201st to 300th all snag $125 USD, ensuring plenty of chances to boost bankrolls.
Selections begin at 9am sharp on Sunday March 15th, 2020, once all teams are announced and assigned their various brackets. However, stock up now and enter the BetOnline $100,000 Bracket Madness Contest today to have everything purchased and ready to go for this weekend. Enjoy the tournament and watch out for those #11 Seeds.