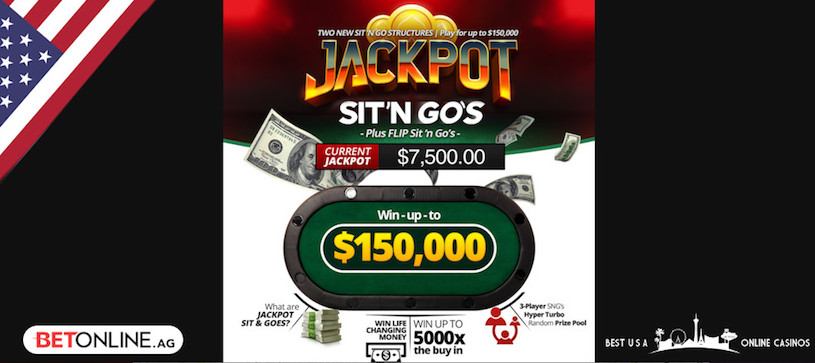 It can't be confirmed at this time, but it definitely seems as if BetOnline has hired someone new over there because the crazy promotions coming out during 2019 are certainly unique. They seem to be trying out fresh ideas to attract members and if nothing else, raise a few eyebrows. They've actually grown into one of the most popular U.S. online poker rooms with some estimates putting them at #2 in regards to size, with their network of partners constantly expanding.
Their latest publicity stunt comes in the form of two Sit'N Go tournaments that will have some running in droves, while others will sit back scratching their head. Either way, these "Flip" tourneys are special since it's not required to touch a button once cards start flying because players are automatically "All in" every single hand until a winner emerges.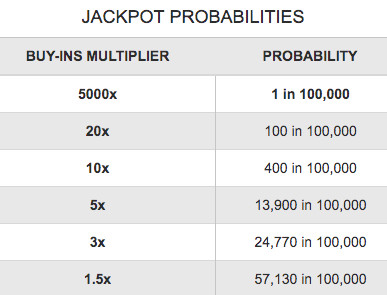 Yes, that's correct, it's basically a coin flip each time requiring zero skill or strategy, a format clearly for those loving to gamble and laugh while getting stung with bad beats. There are different buy-in amounts available with $3, $5, and $10 events routinely kicking off.
This format stems from their new Jackpot Sit'n Go's Series with attached prizes possibly awarding someone $150,000 if triggering the top one. Entry fees count for 2% of the jackpot and when it goes off, 85% will be handed out, with the remaining 15% going towards a reseed. First place grabs 65%, 2nd gets 25%, and 3rd receives 10%, so there's lots of cheddar to go around.
These ones are normal allowing strategy to be utilized on the felt instead of dumb luck. Although, it is nice of them to offer an option for lazy people with Flips and it'll be interesting to hear feedback from participants.
So if these zany tournament styles sound attractive, go register at BetOnline Poker today and try to get lucky. There's a full tournament schedule with tons of cash tables as well, ensuring nonstop action every day of the week.