It's no longer "breaking news" the NCAA has officially cancelled the 2020 March Madness Men's Basketball Tournament, leaving millions of broken hearts around the world. However, just because it was nixed doesn't mean every current U.S. online casino promotion centered around it has to bite the dust as well. Simply stated, the show must go on and everyone now has way too much time on their hands.
Therefore, the March Madness Poker Tournament Series at fully vetted and proven reputable BetOnline is proceeding as planned and will once again produce an ultimate champion. This is amazing news to players since they ponied up a whopping $750,000 in guaranteed prizes up for grabs, easily making this the biggest series of the year (so far). The 80 unique items on the schedule culminate in a $150,000 No Limit Hold'em Main Event that will forever change the lives of those making the final table.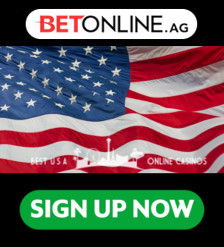 Festivities kicked off a few days ago on March 15th, but there's still plenty of action to be had as this marathon runs until the 29th. There are approximately four daily tournaments, mostly focused on No Limit Hold'em with fees catering to all budgets, but still tons of Texas +6 and Omaha, both with and without limits. Many variants are featured throughout the month with Monster Stacks, Bounties, and Turbos offering buy-in amounts ranging from as low as $1 all the way up to $500.
For those not familiar with the term, Knockouts means each time players eliminate someone from the tourney they get a cash reward straight into their pocket, thus collecting the bounty. Anyone needing practice on the felt can easily join a BetOnline daily freeroll to get some real world experience, with $15,000 worth running beforehand.
Time's ticking so snatch bankrolls and enter this poker tournament series now to get a chip and a chair. It's time to make a "Cinderella Story" of your own – good luck!