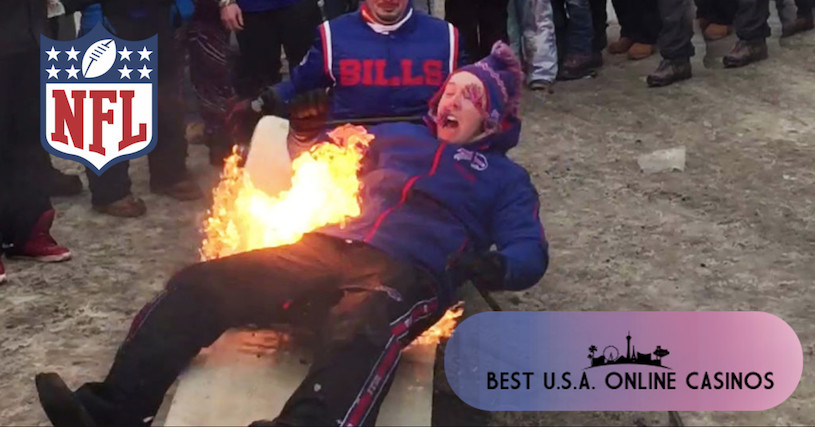 Most will agree there weren't enough NFL upsets last weekend, which probably means we're due for a few. Well, at least those who like to bet on Underdogs are hoping to see some on Sunday. So let's look at the longest shots on the board and the listing of best USA online casinos offering the best odds.
The Dog of the Week is the Buffalo Bills who are being given a whopping 16.5 points on the road against the Vikings. This should come as no surprise as the Bills are being projected to be one of the worst teams in the league this year and Minny are predicted to be great.  Those wanting to stake Buffalo this weekend should get educated about MyBookie Sportsbook since they give an extra half point, rounding out the spread to an even 17.
There are no other "Triple Ds" this week (Double Digit Dogs), but there are still some juicy odds to get action on, like the Sunday Night Football game with the New England Patriots being a 7 point road favorite against Detroit. Anyone thinking the Pats are going to bounce back from last week's loss should wager at BetOnline since their spread is only 6½.
From there the 49ers are 7 point underdogs in Kansas City, and the Rams are favored by 7 at home against cross-town rival Chargers. Those two in a 3 game parlay with the Colts to cover 7 on the road against Philly would certainly have a nice payout (if it hits).
Here are the full odds for Week 3 of the NFL 2018 Season courtesy of Bovada U.S. Sportsbook, complete with the totals, spreads, and moneylines. Good luck, to all!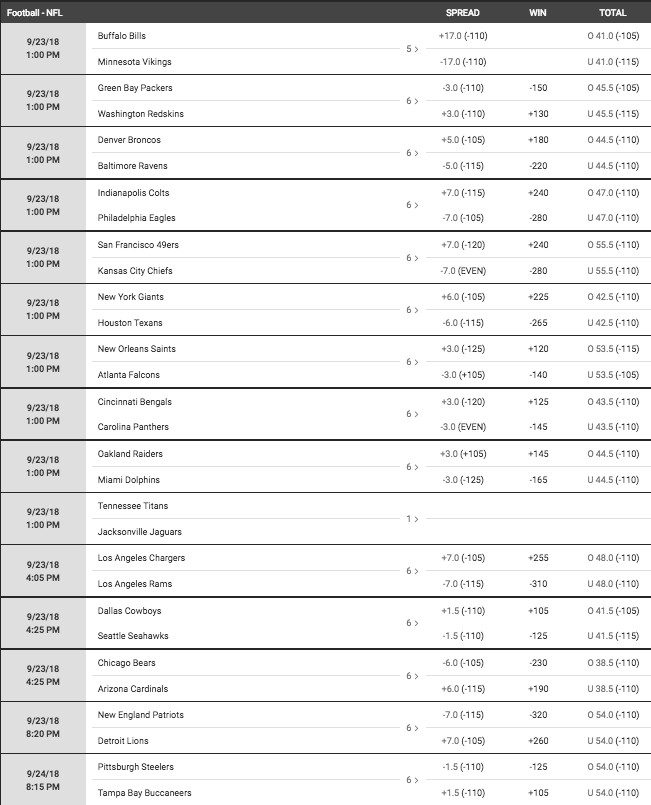 ***All odds correct as of September 21, 2018.***