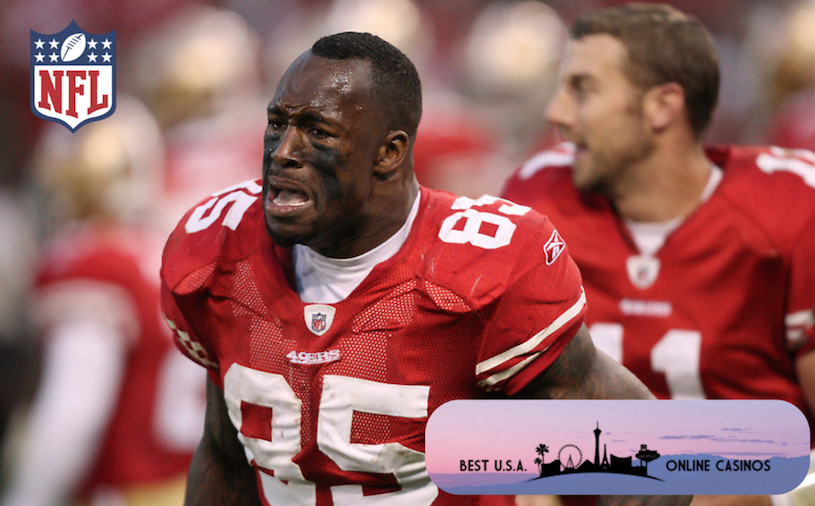 As mentioned in our NFL Week 6 recap, professional bookmakers got stung by numerous upsets and they look to be a lot more prudent for Week 7. How much so? Well, all the top-ranked U.S. online sportsbooks have spoken and only one game has a double digit spread, with two at a touchdown or higher. This ensures a wide selection of underdogs won't be found by those chasing big odds and backing long shots.
Unsurprisingly, the largest number is for San Francisco hosting the Los Angeles Rams, getting +10 at most places. Now 10 points is always huge, but bestowing 10 on a home team is a recipe for a cover since it's hard to win on the road, even for fantastic rosters. Now the Rams are great this year and should probably go quite deep into the playoffs, but they're going to lose a few along the way and a road "upset" to a divisional foe wouldn't be "shocking". Daring individuals will grab San Fran moneylines, while timid folk might want to pump the breaks and stake a cover. In short, divisional matchups are usually tight.
Loyal readers will easily guess who's involved in the second-largest spread, as Buffalo is once again a huge underdog travelling to Indianapolis to face the Colts. Countless experts are giving the Bills 7½ but tremendously-magnanimous MyBookie Sportsbook posted +8 and as we all know how important a half point can be, anyone backing the Dog should lay down there. The Colts are presently terrible so take a good look at that Bills ML before locking in.
Mavericks over at "MB" are constantly dangling extra points to entice new visitors, listing Cincinnati +7 against Kansas City instead of the standard 6 hung elsewhere. This nationally televised game should be close because Andy Dalton and his crew are desperate to prove they can beat top teams in the league, so again, those seeking a nice Road Dog for Sunday should run and chow down.
Here are current odds for NFL 2018 Week 7 Season courtesy of BetOnline Casino accepting Americans, taking action on spreads, moneylines, totals, and more. Good luck, to all!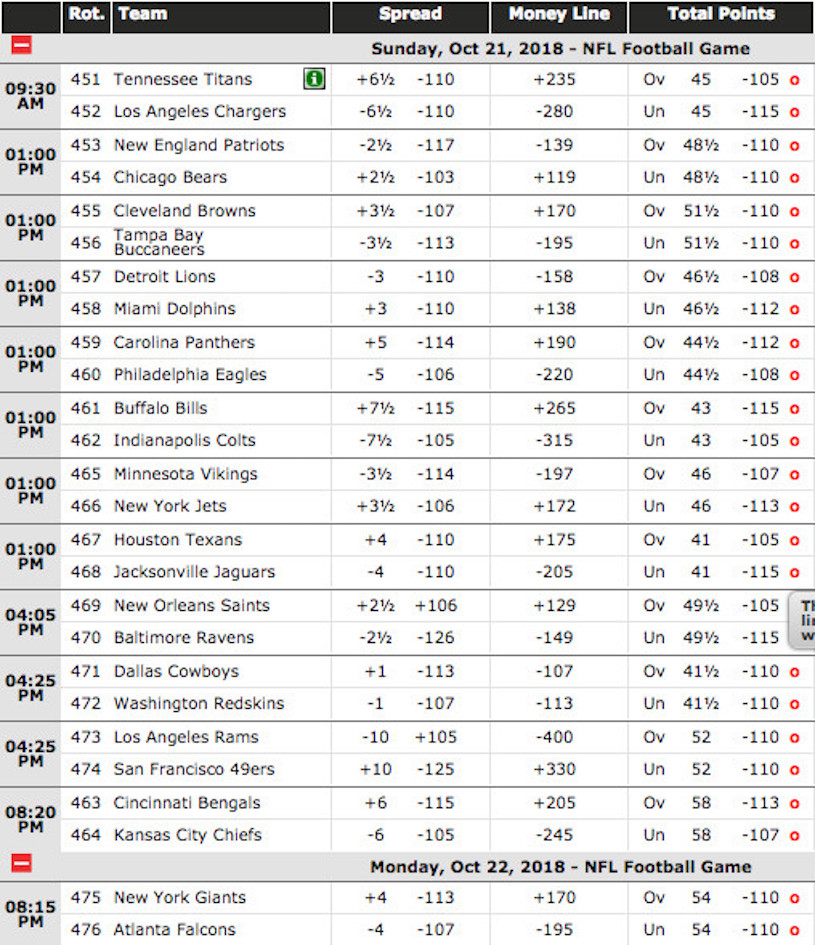 ***All odds correct as of October 20th, 2018.***