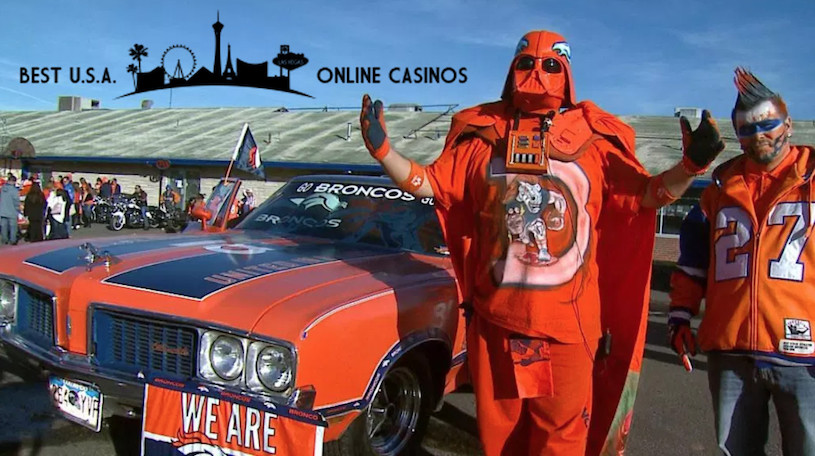 After last week's unexciting NFL results we can only assume the Gambling Gods are going to bestow some crazy upsets in Week 8 and we're more than happy to throw down to try to cash in on some big odds. This isn't a science and it's always impossible to predict, but veteran bettors will know there's an "ebb and flow" to a professional football season and the pendulum always swings both ways.
Let's start with a team not used to being a double-digit underdog: the Denver Broncos. Since the 1980s the Broncos have been competitive pretty much every year, winning 3 Super Bowls along the way. However, this week they're huge Dogs against hated division rivals Kansas City, getting 10 points going into Arrowhead Stadium. Anyone looking to stake Case Keenum and the Broncos should place that bet at MyBookie Sportsbook because they're giving them an extra half point, and we all know how valuable a half point can be. So get the Broncos at +10½ there or throw away the gift and go somewhere else.
Speaking of NFL teams who aren't used to being big underdogs, the Green Bay Packers are currently 8½ point Dogs to the Rams this week in Los Angeles, and you just know that Aaron Rodgers can't wait to get on the field and prove the "experts" wrong. The only problem is he might not play this week due to an injured knee that's been bothering him. Not to mention, one of his favorite targets, Randall Cobb, is currently listed as "Questionable" with a hamstring injury. It looks like the Rams should easily roll in this one. Right?
Now we get to the largest odds on the board this week with the Cleveland Browns being 8 point underdogs in Pittsburgh. We all remember the Browns managed to tie the Steelers Week 1 in Cleveland and should have actually won the game outright if it wasn't for quarterback Tyrod Taylor's terrible interception with 16 seconds left in regulation. Adventurous predictors will happily take the Browns to cover, if not win outright.
We're not even going to bother to highlight the Monday Night Football matchup between New England and Buffalo since the Bills have constantly disappointed underdog-supporters since their Week 2 upset of the Vikings. (Yours truly, included.) Normally we'd point out that a double digit spread (+14) against a home team and a division rival could be the perfect combination for a beautiful upset and some big payouts, but Buffalo doesn't seem very interested in winning these days. Care to prove us wrong, Derek Anderson?
Here is the full list of Week 8 odds for the 2018 NFL Season courtesy of BetOnline Sportsbook who accept residents of every U.S. state, currently offering a 50% match bonus to all new players.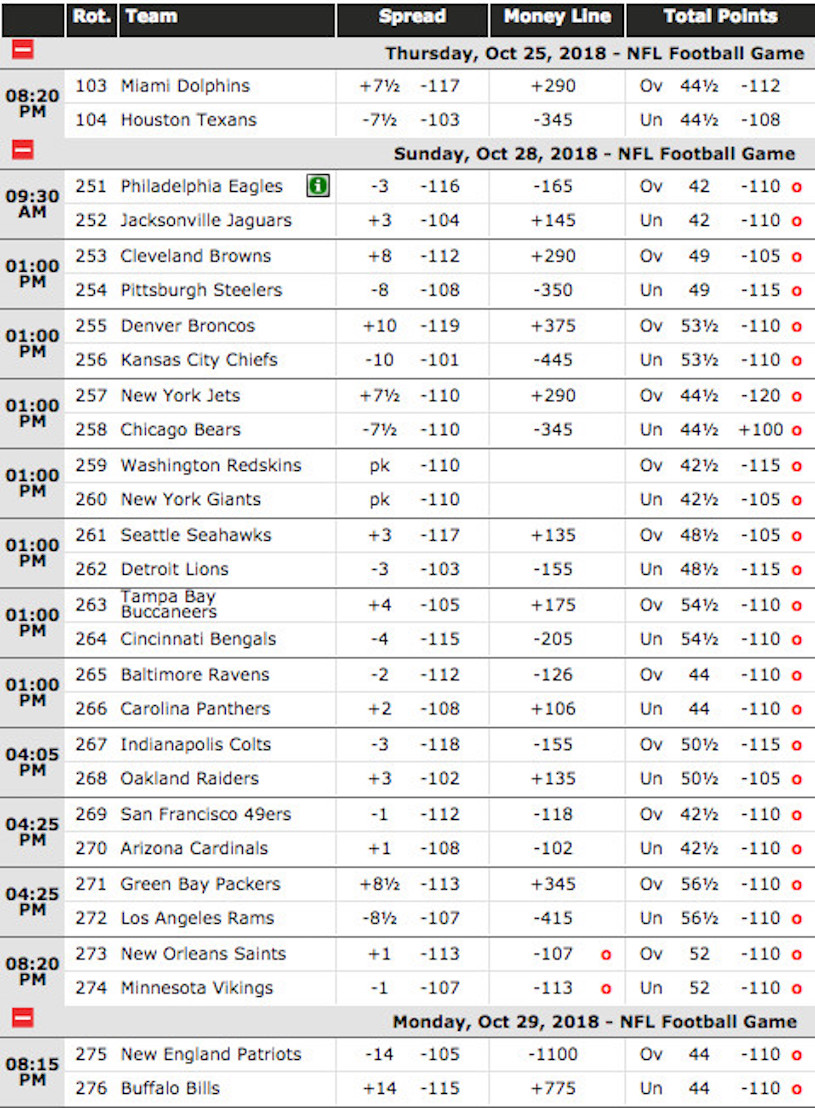 ***All odds correct as of October 25, 2018.***