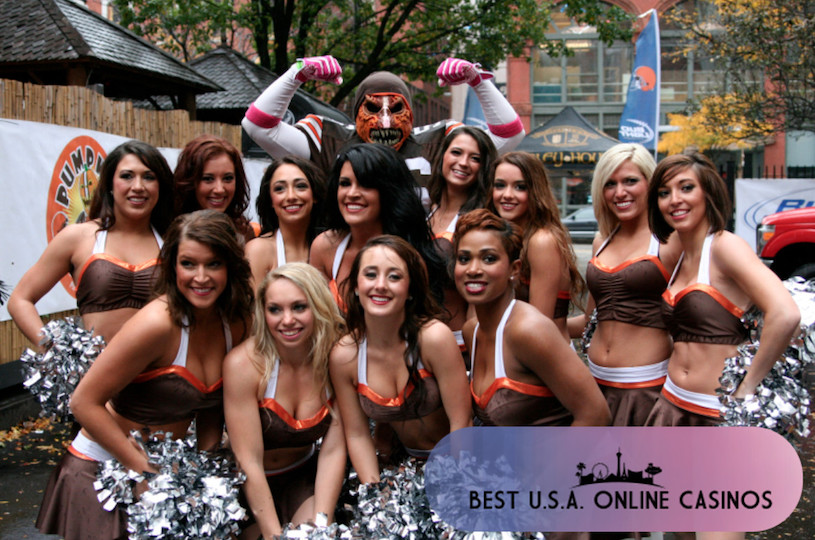 This will be a sad weekend for those backing Underdogs since lines for NFL 2018 Week 9 are looking pretty tight. However, as long as bottom-feeders exist, decent odds an be found, but nothing like previous weeks. The good news is the 4 largest spreads feature teams that could easily jump up and bite favorites… if getting a few breaks.
First is a squad who will probably be in every one of these guides until next season: Buffalo. Tons of points have constantly been bestowed on them by linemakers and this week is no different at home to Chicago, receiving a whopping +10 for showing up. The Bears are certainly improved this year but 10 on the road in front of a raucous home crowd in Upstate New York? Consider Bills +10 as they'll surely keep it close.
Next is an interesting number for Kansas City visiting Cleveland to take on the new and improved underachievers. Most places hung Chiefs -9 but the Browns just fired their coach and might be hitting the gridiron on Sunday out to prove a thing or two. Kansas City should easily win but it's impossible to concretely predict National Football League results and them covering +9 wouldn't even be in the "Top 10 Craziest Results This Year" so get down accordingly. Those backing the favorite aught to go to Intertops Sportsbook for -8½, gifting an extra half point (-8 a few days ago.)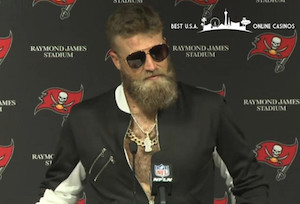 The last two games with chunkier spreads should be closer than the aforementioned, one being always-dangerous Tampa Bay in a divisional showdown in Carolina and many will remember Fitzmagic beating the Saints and Eagles in Weeks 1 and 2, destroying countless Survivor Pools in the process. BetOnline lists Bucs as +6½ Dogs but wager at MyBookie to grab +7 if prognosticating another rabbit will be pulled out of their hat.
Sadly, no supplemental ½ is extended for Monday Night Football as Dallas hosts Tennessee in Amare Cooper's debut, as every site has Cowboys -6½. It could be tighter than experts think and a Titans outright win wouldn't be shocking. Of course, we don't know which Marcus Mariota is going to play.
So here are current numbers for BetOnline NFL gambling, taking action on ice hockey to Japanese basketball and anything in between.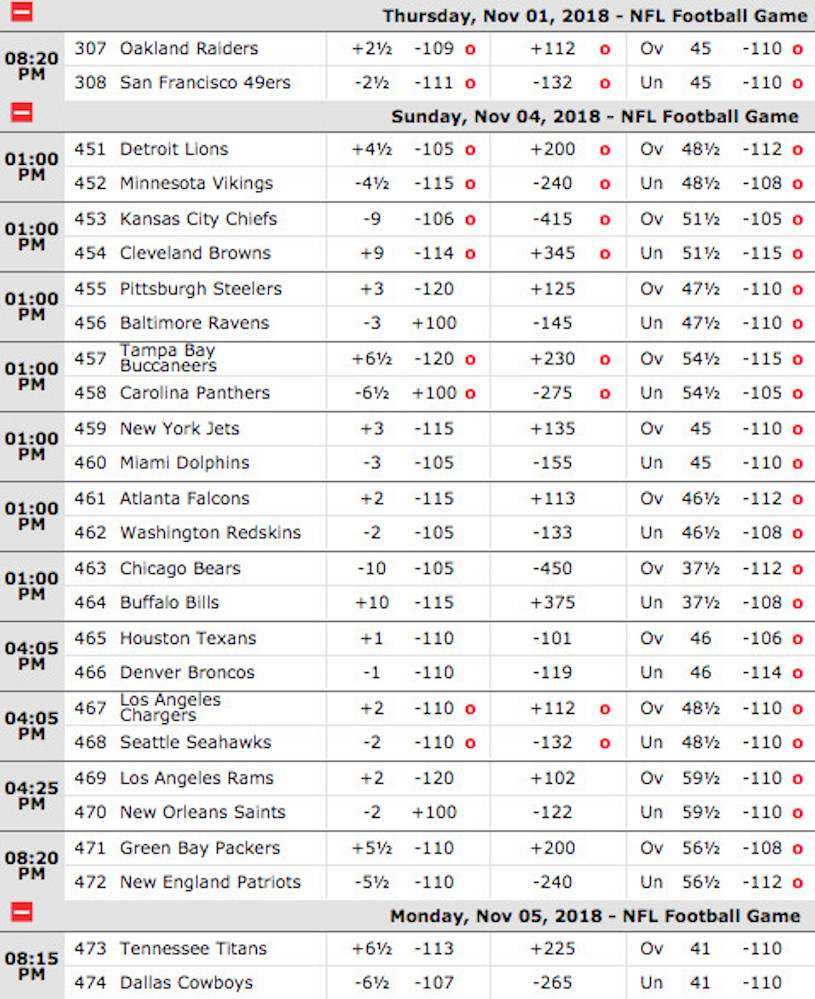 ***All odds correct as of November 1, 2018.***