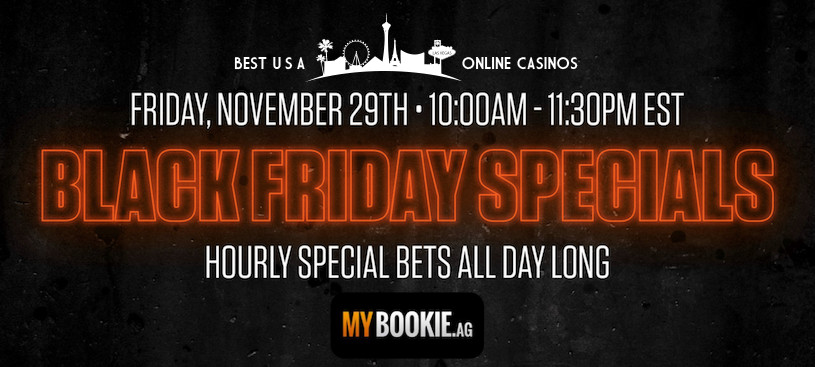 Shoppers across the country are getting ready to camp outside of stores this Thursday night in order to get a good place in line for the morning madness. If there's one thing American consumers absolutely love, it's Black Friday deals found throughout the nation, usually featuring jaw-dropping prices on televisions, clothes, tires, and everything in between.
For those preferring to gamble at safe U.S. online sportsbooks instead of fist fighting strangers for Chinese electronics and ending up on Youtube, marketing geniuses over at MyBookie decided to give away an insane list of Black Friday Specials throughout the day. There's just one catch: be quick because each one will only be available for a short period of time before they're removed.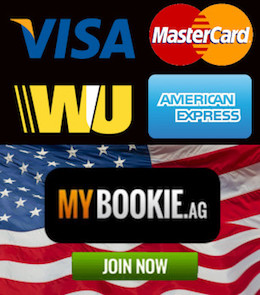 This might sound a little frustrating at first but the promotion is actually pretty cool since it will offer ridiculous numbers on featured lines. Simply log into accounts and the different betting odds will be displayed and ready to get down on. Maximum wagers are $25 for each but they're basically giving out free money since Head Bookmaker David Strauss is on record that tons of favorites will be juiced up throughout. If sounding too good to be true, go read this trusted review of MyBookie to learn about the crazy stunts they pull for members, clearly solidifying them as a top destination for U.S. residents.
Deals arrive in various forms such as "odds boosts" or "juice-free bets", guaranteeing higher payouts than normal, inflating bankrolls as each winner is settled. A nice selection of action is scheduled to be boosted with totals, props, futures, and spreads all getting extra meat added. New specials will be launched every hour during the day between 10:00am and 11:30pm ET, so make sure not to crash on the couch for a nap without setting an alarm first.
Another great reason to register this week is the big sportsbook deposit bonus being offered, a 100% match up to $1,000, twice the usual amount. It's available to new players joining and loading balances before December 2nd, 2019, so time is of the essence for those craving more bangs for bucks. They accept all major credit cards, Bitcoin, and even a few niche coins no one's ever heard of.
Don't sleep on this one, signup at legal MyBookie today to ensure accounts are up and ready to go when the pandemonium starts on Friday morning. No one will want to miss out on what Strauss has planned since he's well-known in the industry for being a maverick who doesn't care if his website loses money on promos. He's just that kind of psychopath.