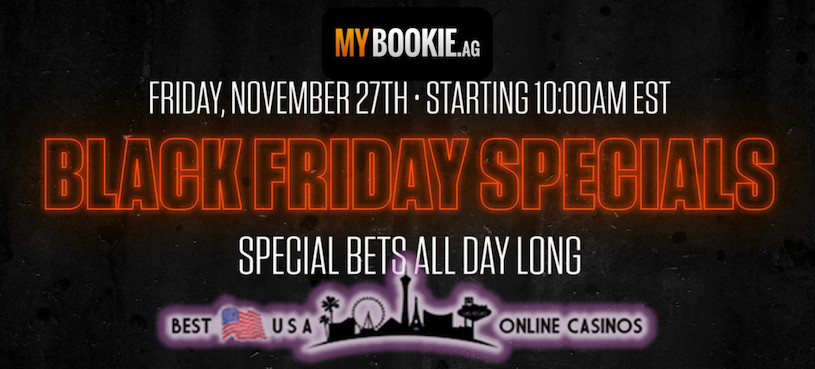 Now that Thanksgiving dinners are finished and millions nap on couches, eyes turn to Black Friday and all the amazing deals available for a mere 24 hours. In fact, rabid shoppers around America are already lined up outside of stores hoping to score new televisions, computers, smartphones, and more for bargain basement prices.
It's therefore unsurprising to anyone having read this MyBookie Sportsbook review that they've returned for their second annual installment of Black Friday Specials designed to extend lucrative opportunities to eager members searching for value. However, the one caveat for cashing in is "speed" because they'll only be posted for an hour before disappearing.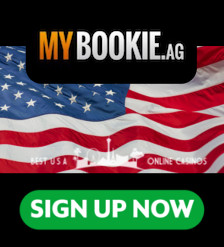 This promotion may appear exasperating at first, but upon learning the insane possibilities Head Oddsmaker David Strauss has cooked up for 2020, it's easy to see why this event is so appealing. Unique gambling lines will be skewed heavily in favor of players, with shocking numbers replacing what the correct odds should be. An example from their website is, Notre Dame vs North Carolina: Will either team score a TD? citing a reasonable -400 competitors should post for Yes, while the Black Friday MyBookie Special promises to offer +100.
For over 13½ consecutive hours juiced odds will appear, but exclusively to customers logging into their accounts, basically necessitating hanging around on the site all day. A wide selection of wagers are to be boosted via Spreads, Totals, Futures, and Propositions, but solely straights are accepted with no options for parlays.
Sadly, action is restricted to a maximum stake of $25, obviously understandable since these lines are essentially guaranteed to win. Thankfully, bonus funds may be used to bet so any past free play balances can be dipped into, rendering it unnecessary to deposit real money to participate.
The crazy enticements kick off at 10am ET tomorrow at U.S. law compliant MyBookie, so make sure to have profiles registered and ready before then to take advantage of Strauss' ridiculous holiday generosity.