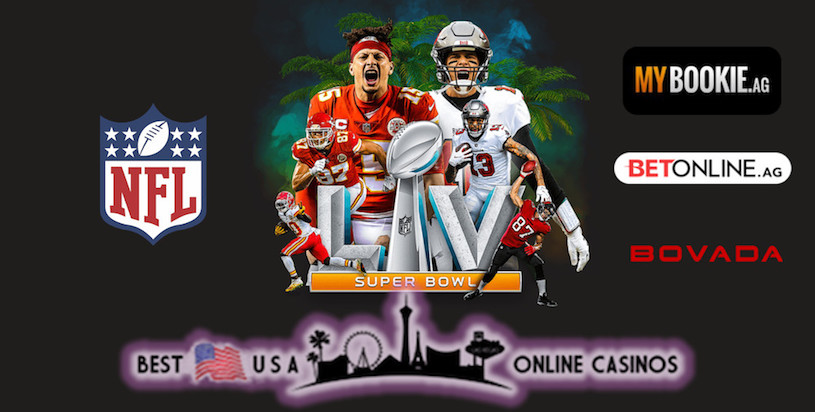 Back in September, nobody knew if the 2020/21 NFL Season would finish, let alone if Super Bowl LV would kickoff this Sunday at Raymond James Stadium in Tampa, Florida. Thankfully, league protocols were followed and after a few bumps in the road, it shall conclude as scheduled on February 7th, featuring a historic matchup between the Patriots and Buccaneers, the latter being the first ever franchise to play The Big Game in their home stadium.
Now, as the best U.S. Sportsbooks for legal football gambling posted Over/Unders involving specific players, statistics, and happenings, a few supplementary crazy props are found too. Consequently, here is the definitive list of ridiculous and sometimes "cringe-worthy" options at offshore iGaming operators.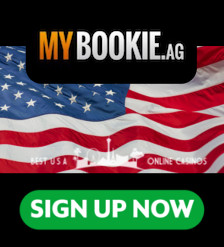 Usually, top-rated MyBookie leads this genre, Head Linemaker, David Strauss always earning media mentions for his high energy ideas. However, this time it appears as if he's recruited Instagram hothead Michael Rapaport to stir up press, since their premier entry is clearly accredited to the aging True Romance actor, Will either head coach have a dicknose in the 1Q? After recovering from shock and conducting research, Urban Dictionary defines "dicknose" as a Person whose nose is exposed outside the mask he wears. For anyone craving to back this absurd question for LV, Strauss hung Yes +100 / No -140.
Next is Adam Burns at always-phenomenal BetOnline receiving a close 2nd place for Craziest Super Bowl Prop Bet with, Which will be greater: Jason Pierre Paul's Tackles + Assists (-200) or fingers on right hand (+150)?. Some may consider this query is in poor taste, nevertheless, when contacted Burns confirmed it's one of their most popular listings thus far.
Finally, firmly in 3rd place again this year is promotion-starved Bovada led by melancholic Head Trader, Pat Morrow, sadly unable to create any newsworthy odds despite having months to prepare for North America's largest annual event. In fact, upon investigating every line, the only one that could be considered "remotely passionate" is his constantly-recycled, Will there be a wardrobe malfunction during the halftime show?, Yes +900 / No – 3500. It seems as if Meek Morrow and his marketing team are already focused on other matters, so hopefully they exhibit a little spunk when March Madness rolls around.
***All odds correct as of February 5th, 2021.***