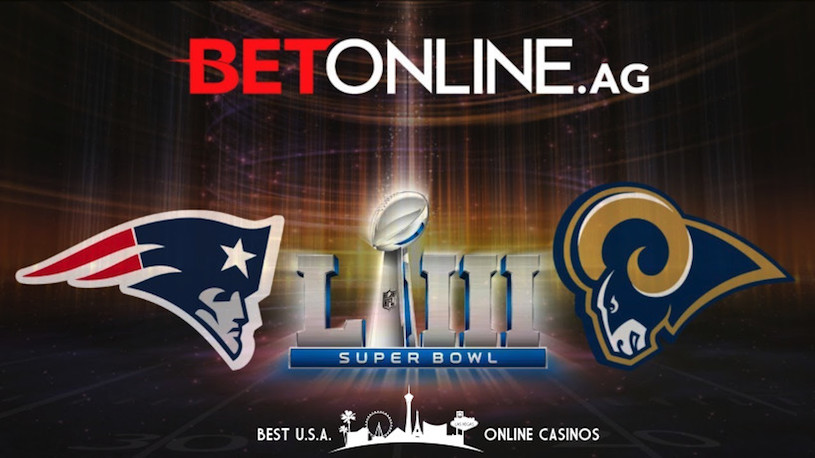 We continue our week-long look at Super Bowl 53 betting options today with some of the craziest prop wagers you'll be able to gamble on at BetOnline, one of our top-rated online sportsbooks for Americans today. A lot of the proposition wagers are simply designed to get media attention and casual bettors through the door, but there are a few that are going to be a lot of fun to get some money down on.
A lot of these lines have been personally set by Dave Mason, who is the Head Bookmaker at the BetOnline Sportsbook for U.S. players, and he's on record that he expects more volume than normal this year due to sports gambling now being legal. Him and his team have whipped up some doozies for Sunday's big game between the Pats and the Rams so we've cherry-picked the best ones that they currently have posted.
First off, many enjoy betting on the color of the Gatorade that will be poured on the winning coach at the end of the game, which sportsbooks now refer to simply as "liquid". Mason thinks that "clear/water" (+250) is the favorite followed by yellow (+300), orange (+400), blue (+400), and red (+600), with purple (+900) being the biggest odds available. If you want to be on the dark horse of purple you should do it at Bovada, however, because they have it at +1000, giving you a little extra loot if it hits.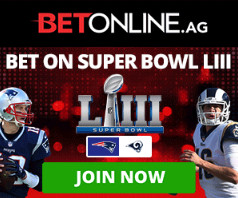 Another interesting line posted by Mason is "Whose age will be closer to the total points in the game?", with Bill Belichick at 66 years old paying -400 and Sean McVay at 33 years old paying +250. Obviously most people are expecting lots of points to be scored this Sunday so these numbers aren't surprising.
The bookies at BetOnline then branch out into some "cross sport" wagers with "What will be higher: Canadiens goals VS Oilers on Feb 3 or total turnovers in Super Bowl LIII?", with the Habs offense the favorite at -150 VS +110. If you don't mind waiting a few months for your bet to settle you can get down on "What will be higher" Knicks win total in 2019 or Brady's number of completions?" with The Golden Boy paying -300 against +200 for the hapless Knickerbockers.
Next we have a question about an activity that was popularized many years ago: streaking onto the field. It's unclear by the line if the person has to be fully nude or not, but in any event Mason thinks that the odds for "the first person to touch and/or tackle the streaker" should be security (+175), a player (+200), a ref (+400),  or a coach (+500). Television broadcasts never show streakers to the viewing audience to discourage the activity so Mason will have to do some research on Twitter to see how to settle the bets if it does indeed happen.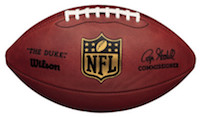 Finally, you can mix a little politics into your sports thanks to their proposition wager asking the number of times Donald Trump will Tweet on Sunday, with the number for the Over (-110) and Under (-130) set at 5. Then you can go a little further into the future with their "Will any member of the winning team visit the White House?", with the strong favorite being "Yes" (-1000) and "No" (+500) as the long shot. It's widely-known that Brady and Belichick are good friends with Trump so if New England wins, you can pretty much guarantee that they'll go.
There are literally hundreds more props listed there, so visit the BetOnline Sportsbook now to see them all and get your action booked. You'll probably be quite surprised at what you'll find.