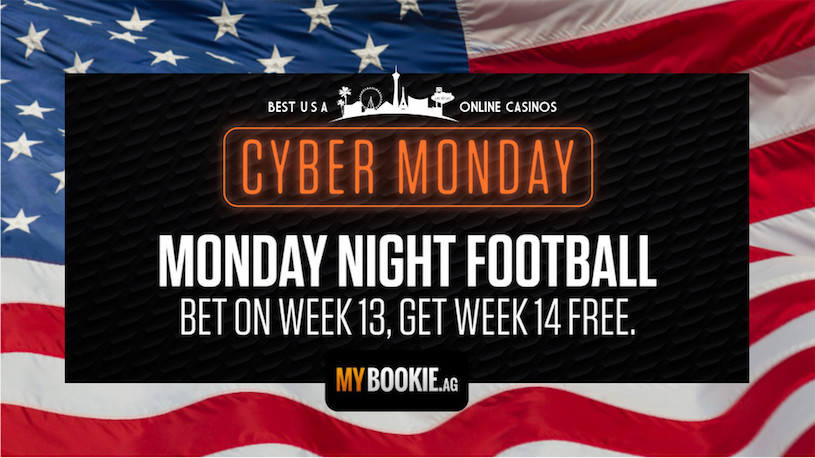 If there's one fact people learned by reading news published on Best USA Online Casinos, it's to expect amazing offers throughout the year at all preferred partners. A long list of holidays and events crowd the calendar, but between November and December there's even more than usual to celebrate.
Of course, the greatest day to go shopping is Black Friday, however, internet retailers have made Cyber Monday almost as popular by extending merchandise at deep discounts if purchased at participating retailers. Now iGaming operators are starting to get in on the action and announced mind-blowing promotions for 2019 that are not to be missed.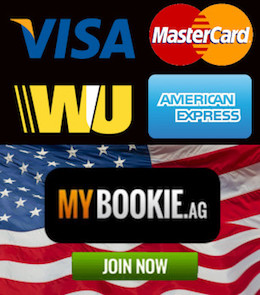 Since launching, one of our top recommended NFL sportsbooks has been MyBookie due to reliability, bonuses, reputation, and stellar customer service. Not to mention, Head Bookmaker David Strauss is constantly keeping things interesting with his long list of ridiculous prop wagers and death bets so there's never a dull moment. Now they've released a Cyber Monday Night Football event giving everyone participating a nice chunk of gratis cash.
Details are easy to follow and result in up to $100 being credited back to accounts by staking a maximum of $100 on Monday Night Football in Week 13's battle between Minnesota and Seattle to receive an equivalent Free Play for the following MNF matchup of Giants@Eagles.
There are 4 rules to know:
NFL Free Bet amounts are based on first stake only.
Strictly straight wagers qualify for rebates.
Rebates can only be used on Week 14's MNF.
It must be risked 3 times before withdrawn in a payout.
This type of generosity is nothing new for Strauss and company as reported in this complete review of MyBookie payouts, products, perks, and everything in between. Their marketing team is one of the hardest-working around and seem to come up with amazing promos every single month. Of course, giving away money is always guaranteed to attract a few eyeballs, so this one's not "groundbreaking" by any means.
That said, a deal like this is simply impossible to turn down, so signup for Cyber Monday now and feast on $100 Free Bets not offered anywhere else. Everyone in the U.S. qualifies, even those living in New York, New Jersey, and Washington State, so there's never been a better time to open an account.