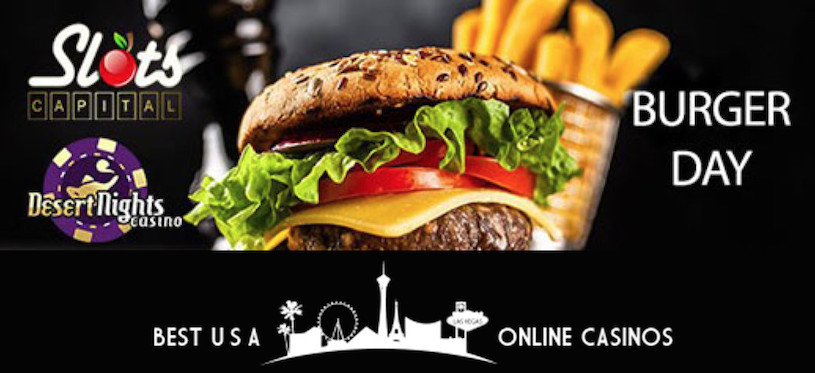 We were a little shocked to see this promotion announced a few days ago, specifically because research indicates Burger Day was back on May 28th and isn't recognized during this month. Perhaps it shouldn't be that strange though, since Deckmedia are known for pumping out offers on a whim regardless of what calendars dictate.
However, sometimes they're bang on, like in January when members got huge rewards for playing at Slots Capital on Kiss a Ginger Day, which at the time wasn't on anyone else's radar either. Therefore, it can probably be assumed their marketing department loves cranking out nutty celebrations.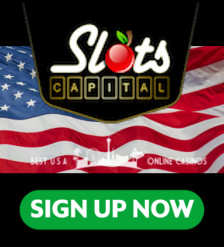 They're once again celebrating a holiday known only to them and posted a special 200% deposit bonus up to $1,000, available to anyone. Simply enter code "BURGERDAY200" when transferring in $35 or more before August 29th to munch on the extra funds. There's no fine print to worry about except a 35x on any winnings before they can be withdrawn, which is industry standard. It's totally understandable considering they're giving out $1k to anyone sending $500 and it only makes sense to have some checks and balances in place.
Next, march on over to Deckmedia website Desert Nights to strap on an apron and gorge on a 275% welcome bonus up to $1,000 for virgin members. Just punch in code "BIGDEAL" when moving in $30 or more to feast on the beefy goodness. Similar to the above deal, chew on the balance 30 times before it's unlocked.
This restaurant closes on September 5th, 2019, so wheel a barbecue over and sign up at Desert Nights today if hungry for beef. Don't forget to bring the Tums.