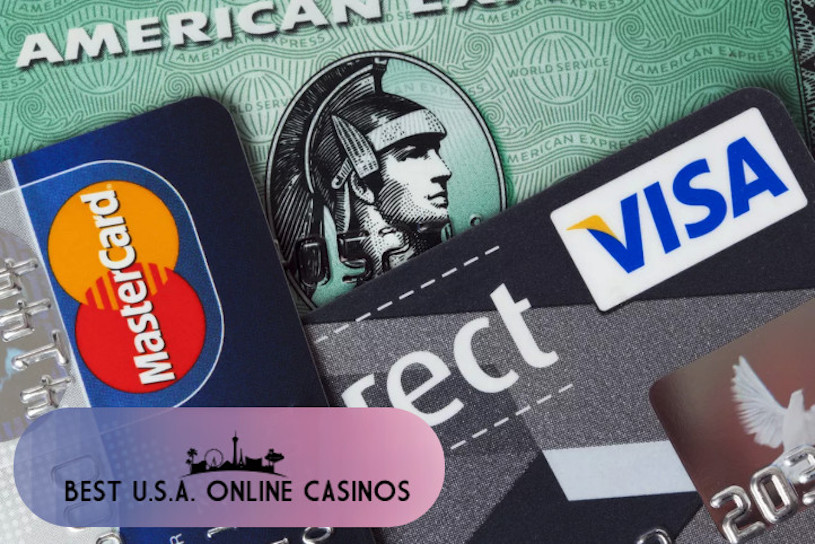 Updated: January 29th, 2021
Even with all the talk these days about how great cryptocurrency is, a large number of Americans still prefer credit due to familiarity and ease. For over 20 years, numerous players topped up balances with charge cards and see no reason to stop now. This is why we at Best USA Online Casinos updated all deposit guides for 2021 and included important information to know.
By far the biggest change this year is in regards to passing along merchant fees to members who opt for credit and most are shocked to learn the tariff amounts. Traditionally, operators covered transaction costs but now that people are pushed to fund gambling accounts with Bitcoin, this policy has been terminated. Before if clients were invoiced for purchases, they would have simply moved to another website, although it seems everyone adopted these strict new policies.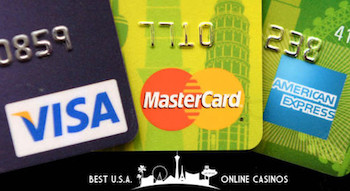 To be fair, credit card companies presently charge extreme fees so it's unsurprising sites seek to share expenses. For example, American Express is highest at around 4% of total volume, which obviously adds up over time. Compare that to the 1.5% competitors bill and it's easy to understand why it's difficult to find AmEx casinos still listing it.
Beloved plastic has always been VISA and in 2018 an astounding 323 million cards were issued globally. A distant 2nd is MasterCard who "only" printed 191 million memberships and AmEx claims a tiny market share with a "mere" 58 million customers worldwide. This is why it's possible to bet with VISA today and for the foreseeable future, as countless clients have it in wallets, completely removing it a crazy notion.
Those in the United States solely possessing MasterCards needn't worry though because it actually has more than just popularity going for it. It utilizes the power of a huge global network of banks in various countries who are happy to process iGaming transfers originating in The Land of Opportunity. Therefore, a higher acceptance rate than VISA is enjoyed, an attractive choice for operators not wanting to lose 3rd party processors due to rejected purchases, some even covering all resulting fees.
That all said, whether opting to use MasterCard to play slots or anything else, ensure to stay informed. Not only are our "Best Lists" regularly updated to reflect current top-ranked sites based on specific deposit methods, they also contain exclusive insider knowledge not found anywhere else.
Well, let's see what's in store next…