Now that NFL is officially done for another year it's time to move on to the next fantastic sporting event, guaranteed to provide two weeks of pulse-pounding excitement and countless ways to pump or dump a bankroll. Of course this is the annual NCAA basketball tournament serving to both kick-start spring and cause millions of Americans to sneak away from their desks to watch impossible buzzer-beaters in the company bathroom.
There's still six full weeks to figure out where to bet March Madness online and find the best offers to get down on, however, that hasn't stopped one top book from roaring out of the gate early with a smoking hot deal. Everyone loves getting discounts regardless of product, but receiving a lower price on something that would be bought anyway is always much more sweeter.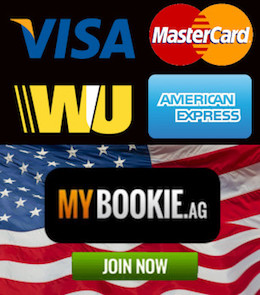 From now until February 8th, 2020, MyBookie.ag is offering discounted entries into their $100k MyBracket contest, with prices slashed from $15 to $7.50, meaning players can buy twice as many selections as they had budgeted for. This will be a great way to take a few extra shots at the huge cash prize for anyone who's not a NCAA Men's Basketball expert (everyone in the world).
This promotion almost doesn't make sense since 99% of members were going to buy brackets anyway, so let's just consider this a "gift" from Head Oddsmaker, David Strauss. Their generosity becomes more understandable after reading this articulate review of MyBookie Casino payouts and games which clearly documents their last few years of insane giveaways. Simply stated, they consider themselves "supreme" and will do whatever it takes to prove that to the American public.
So if wanting to get in on this early bird special and buy some half-priced March Madness 2020 Bracket Busters, head on over to MB before Saturday night and stock up. Lord knows us recreational gamblers can use all the help we can get.