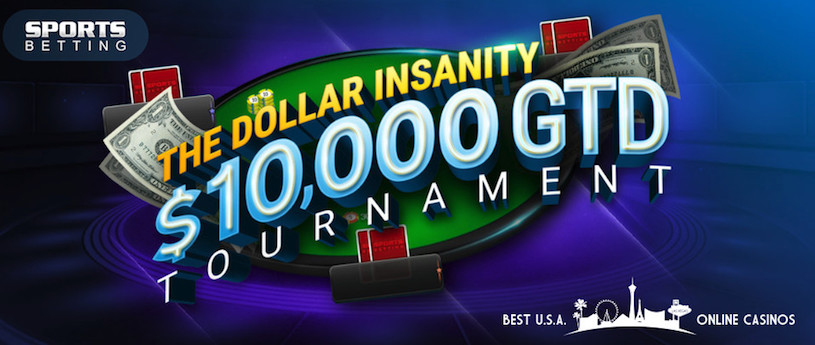 Sports bettors across America should now be thoroughly bored in their spare time since the only things to get action on have been golf and MLB baseball – yes, the summer absolutely sucks for the majority of gamblers. However, this could be why there's a new poker tournament series at SporsBettting.ag for the month of July, giving people the chance to chase "pocket rockets" instead of missed field goals and touchdowns.
The Dollar Insanity $10,000 GTD Tournament is a No Limit Hold 'Em affair and it's exactly what it sounds like: a $10k guaranteed prize pool that you can take a crack at for just $1. There are daily qualifiers running from now until the main event on Sunday, July 21st, 2019 so there are plenty of opportunities to grab a seat at the final table.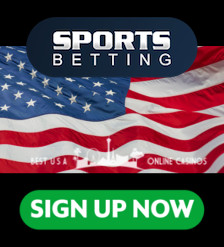 Now you're asking, "Ok, fine, but what's so insane about this?" Great question. Well, they're actually letting players participate on a "multi-entry" format meaning that you can play up to 10 different tables with 10 different chip stacks in the same tournament. This is pretty much unheard of in the industry and it's why they're one of the best USA online poker rooms out there today: they're not scared to mix things up and take a few chances. They're even going the extra mile and handing out 1 free ticket for the main event for every $1 you spend on tournament fees up until the day of the final showdown.
There's only one "catch" that some old school players might not appreciate – these qualifiers are only available through their mobile poker app and not on a desktop computer. This won't offend any of the youngsters out there but if you don't live with your phone in your hand you might find this a little strange. It actually makes sense though if you consider the fact that they're trying to spread the word about how great their mobile product is – it's a smart way to get people to try it out.
So if you're like the rest of us sports nuts and just have to get action down on something this month, go open an account at SportsBetting.ag now and start throwing some chips around. Even if you don't finish in the money at least you'll have had a bit of fun.