We're less than a week away until NCAA online sportsbooks open up their Bracket Busters and here's one that's going to fall through the cracks and not get a lot of attention. This is a good thing for anyone entering since there will be less people to compete against, increasing the odds of winning a slice "prize pie."
The $25,000 X Bracket Champions contest is running at safe and secure Xbet Casino for U.S. players, requiring all 63 tourney games to be predicted. The system is standard awarding points for all correct selections with 1 for Round #1, 2 for Round #2, 4 for Sweet 16, 8 for Elite 8, 16 for Final Four, and a whopping 32 for choosing the ultimate College Basketball Championship winner.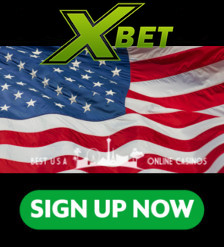 Entries are only $20 and there's no maximum on how many can be purchased since most people bust out after the first round. This also allows few different guesses on the tie-breaker question of final total score, which will be fairly difficult to imagine not knowing the teams participating beforehand.
There are lots of opportunities to stack up some loot since 125 people will get paid, with top finisher receiving a cool $2,500 in cash, 2nd grabbing $1,500, 3rd getting $1,000, 4th pulling $750, and 5th pocketing $625 for their efforts. Prize amounts then descend from $500 down to $100 for those finishing 86th to 100th, and then 101st to 125th on the leaderboard win $75.
This "extreme" event opens up on Sunday March 15th, 2020, closing on Thursday at 12:15pm ET right before the first games tipoff. So anyone forgetful should go enter the Xbet NCAA Men's Tournament Pool now and buy a few profiles to get reminded when selections are available for picking.