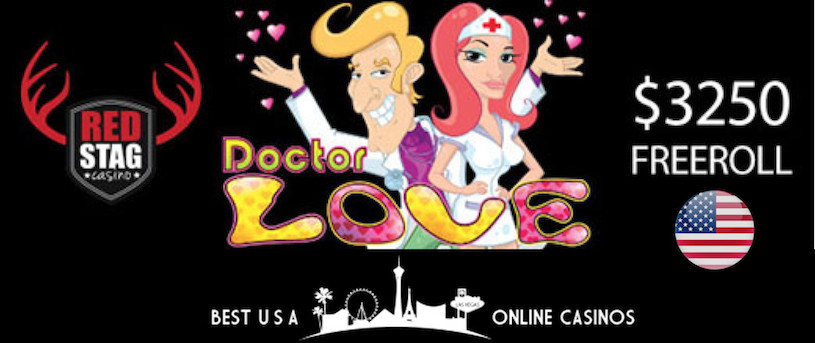 Well, the most amazing month of the year is upon us…or the most depressing month of the year is upon us, depending on what your current romantic situation is. Every woman in America is painfully aware that Valentine's Day is fast approaching and now one of Deck Media's most exciting up-and-coming websites wants to make the day a little bit better – regardless of whether you get roses or not.
Those who have been busy in a passionate relationship might not have had time to read our exclusive review of the Red Stag Casino, but rest assured that it's both thorough and detailed, recounting what you can expect there before you even land on their website. Spoiler alert: you'll find massive bonuses and constant promotions there 12 months a year.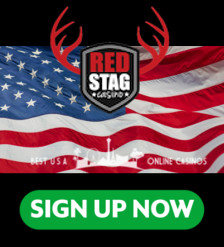 And it's one of their fun promos that we find ourselves enjoying today, with their freeroll tournament on Doctor Love Slots that's absolutely not affiliated with Gene Simmons and/or KISS in anyway. It's simply a fun game featuring an over-zealous doctor and a fatigued nurse, undoubtedly mirroring what's occurring in hospitals all across the U.S. today – no wonder they called this event "A Western Romance Freeroll"!
Anyway, Red Stag is offering up a guaranteed prize pool of $3,250 for the Doctor Love freeroll and anyone who finishes in the top 75 will get a piece of the pie. Those who bust out of the tourney can buy back in for $2.99, ensuring that players of all bankroll sizes can enjoy the contest and take part. The festivities have already started at the beginning of the month but it's not over until February 14th, 2019 so there's still plenty of time to get over there, get registered, and get busy.
If you're ready to take the plunge and open yourself up for love, go visit today and register for the tournament. Heck, if you finish in the money you'll be able to buy your own darn flowers!