Obviously every gambler in the USA loves NFL picks pools but ones that are free to enter and pay out real cash if you win are the sweetest ones around. Here we've found one that can be joined at any point of the season because it runs every week and costs zero to enter each time.
This gratis contest is happening over at Intertops who have already announced a bunch of other fun online sportsbook promotions for the 2019 football season that are giving out tens of thousands of dollars, and even a trip to Super Bowl LIV. They usually post all kinds of crazy tournaments throughout the year and now that football is starting in less than two weeks they're really ramping up their efforts.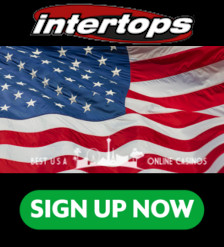 The rules are simple: each week just go pick who you think will win each game (straight up, not against the spread), earn points for every correct prediction, and then if you finish in the top 10 you'll get a prize. Now to be clear, it's technically not money that's up for grabs, rather it's "betting tokens" that can be used to make wagers on anything on their website. Then if you win you obviously keep the money and go about your business as normal so it's just as good as the real thing.
First place receives $100 USD in tokens, 2nd $50, 3rd $25, and 4th to 10th get $10 each, and if there's a tie for points at the end of Monday Night Football they'll just select someone at random to get the prize. Sure these amounts aren't massive but it's important to remember that it's a free contest, so we shouldn't be too greedy.
This promo is obviously on top of all their normal casino deposit bonuses, with the current welcome offer being a 50% match up to $100. From there they hand out tons of other rewards, free football bets, and yes, more matches on future financial transactions to keep members happy. After 23 years in the industry they probably have "customer satisfaction" down to a science.
So if this sounds interesting, go visit Intertops now to take a look around and if you like what you see, sign up for an account and get in on this NFL picks pool. There's really no good reason not to.