Fans around the nation are breathing a sigh of relief this week as The 121st United States Open Championship is transpiring at Torrey Pines in San Diego during it's traditional time as opposed to September, which was when 2020's installment happened due to a Coronavirus delay. Now skilled individuals who've dominated it before such as Brooks Koepka, Jordan Spieth, Gary Woodland, and last year's winner, Bryson DeChambeau lock horns on Thursday in an attempt to make another run at the prestigious title.
Many readers will immediately assume this latest USGA contest is running at A+ Certified SportsBetting.ag because the format has become their trademark over the past 18 months, every major North American event getting a unique prognosticating promotion. This is in addition to their amazing Las Vegas table games and slots, full racebook, and virtual poker room that never closes.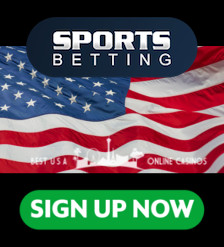 This Free $5,000 U.S. Open Predictor functions exactly like others, a form consisting of 10 questions with a tie-breaker to resolve any identical scores, each correct answer earning 1 point. Then after the final group leaves the 18th hole on Sunday evening, whoever has highest score receives $500, 2nd snatches $350, 3rd pockets $250, with prizes descending to $35 for places 56th to 75th. Gratis funds arrive as free plays and must be risked three times before requesting in payouts, which is standard procedure at SportsBetting.ag and the industry in general.
Qualifying is effortless, merely requiring $25 in real money action on The 121st Open in either one lump sum or a combination of smaller stakes. Entrants can back futures before the tournament begins or choose to live wager throughout as rankings change, but parlays aren't permitted. Surprisingly, no competing golf sportsbooks are hosting anything similar this weekend so it's the sole destination for extra excitement.
Answers may be edited up until the entry deadline on Thursday, June 17th, 2021 at 11:ooam ET. For those interested in the actual questions, here's the complete list of results that must predicted.
1) Which player will shoot a better 1st Round score?

Brooks Koepka

Bryson DeChambeau

Tie

2) The best scoring round of the tournament will be:

-7 or better

-6

-5

-4 or worse

3) Will the tournament feature a hole-in-one?

Yes

No

4) Will the third-round leader win the U.S. Open?

Yes

No

5) Which player will have the better finishing position?

Hideki Matsuyama

Phil Mickelson

Tie

6) The worst scoring round of the tournament will be?

+13 or worse

+12 or better

7) Will Phil Mickelson finish in the Top 20?

Yes

No

8) What will the winning margin be?

Exactly 1 shot

Exactly 2 shots

Exactly 3 shots

4 shots or more

Playoff

9) The final score of the winner will be?

-10 or better

-7 to -9

-4 to -6

-1 to -3

Even par or worse

10) Who will win the U.S. Open?

Brooks Koepka

Bryson Dechambeau

Dustin Johnson

Hideki Matsuyama

Jon Rahm

Jordan Spieth

Justin Thomas

Phil Mickelson

Rory McIlroy

Xander Schauffele

Rest of the Field

Tie Breaker: Enter the winner's Final Round Score