It has become a weekly occurrence for Deck Media to release promotions for their large network of American online casinos and this week they have a few more great offers for players. The polar vortex that crushed the country has finally passed, but it's still way too cold to go outside in most places so this will be a great way to hide from the frigid weather.
This one is for two of their smaller properties who many have never heard of before, so anyone needing a detailed breakdown of what's found can read our expert review of Desert Nights Casino to get up to speed first. They always host interesting contests and giveaways and we're receiving excellent feedback from our readers.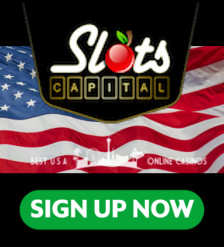 Anyhow, this week's offer is for Hot Hand Slots, a 3 reel machine with classically-themed symbols of card suits like hearts and diamonds, with traditional images of bells and 7s as well. The star of the game is Burnadette a sexy she-devil who lures people in with her great looks, tight leather outfit, and fat payouts. Tons of multipliers are featured, with 2x, 3x, and 4x Wilds available, sometimes combining for extra large payouts.
Now members can check it out without risking bankrolls thanks to Desert Nights' free spins bonus codes giving out 20 gratis pulls, allowing people to confirm they like it before diving in. Also, anyone never registered with them before can get a huge 200% match up to $1,000 on any deposit of $35 or more made before February 28th, 2019. Amazingly, the exact same offer is posted at Slots Capital too, doubling the freebies if opening an account at each place.
Passwords for February 2019:
20 Spins on Hot Hand Slots: "HOTHANDFREE"
200% Match Up to $1,000: "HOTHAND200"
So if you'd like to blast through fire and brimstone with a sultry she-devil, go sign up now and hop on her motorbike to hell. Win or lose, at least you'll keep warm this month!