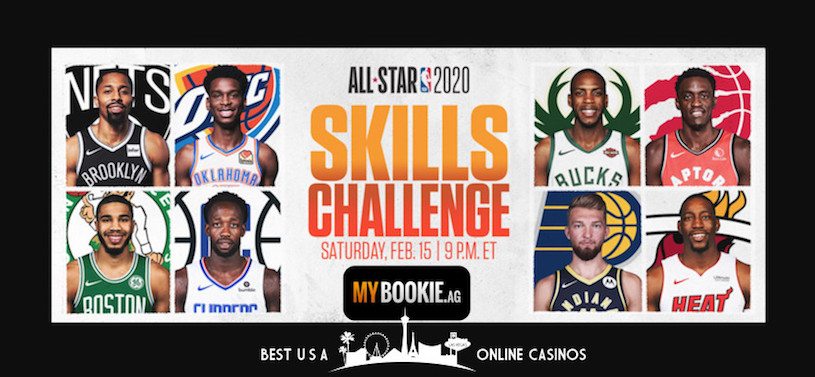 Since every professional basketball team is now taking their annual break, the only thing to do this weekend is lay action on NBA All Star Weekend 2020 and generate some extra excitement while waiting for the snow to melt (or March Madness to start). So here are the best odds to be found at recommended U.S. sportsbooks, broken down by each event.
First let's look at the Skills Challenge as this is always hard to predict, however, no matter who you're backing there's only one place to go for maximum value. As pointed out in this impartial review of MyBookie for Americans, Head Linesmaker, David Strauss prides himself on daring players to beat his numbers.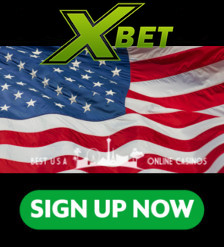 He's in fine form this time putting Pascal Siakam and Jayson Tatum at +500, Patrick Beverly at +600, and Domantas Sabonis at +800. All those numbers are beefier than competitors so take advantage of Strauss' bravado and make him pay for his arrogance.
Moving on to the NBA 3 Point Contest, "MB" also has you covered with this one as they've added some extra sauce on each entrant, cooking up a nice batch of lines to salivate over. Obviously, Duncan Robinson (+300) is everyone's favorite but after him they pumped up numbers on Joe Harris (+500), Devin Booker (+500), Buddy Hield (+700), Zach Lavine (+1000), and Devonte Graham (+1000).
The finale on Saturday night is of course the Slam Dunk Contest which has been electrifying in previous years, with the exception of a few duds during the 2010s. The only destination "extreme" enough to deserve action on this is the new Xbet Sportsbook and Casino who are quietly becoming a go-to spot for anyone seeking a unique Las Vegas experience online. They currently have Aaron Gordon (+110) marked to be victorious followed by Derrick Jones Jr. (+160) and Pat Connaughton (+400), and then sentimental favorite Dwight Howard (+500) as the long shot.
Finally, anyone staking the Rising Stars or All-Star Celebrity games tonight should register at freshly top-ranked SportsBetting.ag since they're the only offshore book presently posting lines for them. Get down on who will be the Rising Stars MVP, with the clear favorite being Zion Williamson (+275) and the biggest underdog listed as Nickeil Alexander-Walker (+4000). Or throw a few bucks on Team Wilbon (-3) to beat Team Stephen A. (+3) in the first match up of the evening.
They even have odds on which comedian will score first with Famous Los (-175), Alex Moffat (+300), and Hannibal Buress (+600) all deserving a look. Alternatively, wager on ridiculous props like Will Stephen A. Smith be bleeped during the broadcast? or Will Stephen A. Smith throw a chair? if wanting to get silly.
So load up the fridge and get Uber Eats on standby because with all of these gambling options over the next three days, there's really no need to leave the house. Enjoy the weekend!