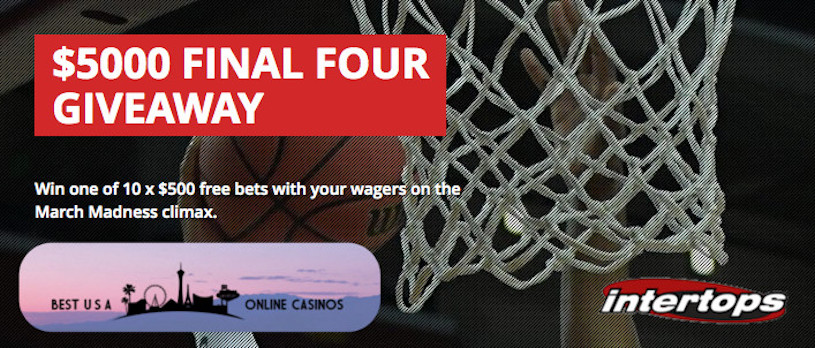 Sometimes you go through life just expecting certain things: the Cleveland Browns to stink, the Toronto Maple Leafs to be golfing before The Masters starts, and amazing promotions at top U.S. online sportsbooks for every big event on the calendar. Well sometimes you get a curveball and this week it came in the form of most industry leaders opting not to have something special for 2019 Final Four.
This type of lazy behavior could be expected from certain low energy sites out there, but when places like MyBookie fail to do something, the world has truly been turned upside down. Enter high intensity Intertops to save the day with an awesome $5,000 Final Four Giveaway, rewarding a few lucky people with a small cash boost to end the season.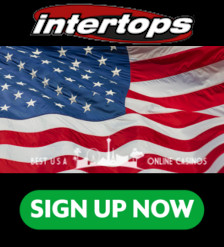 For anyone unfamiliar, check out this wide-reaching recap of Intertops to learn everything needed to be known before visiting. They host tons of great contests, post odds on every major sport, and even hold the distinction of being the oldest betting website on the internet, in business since 1994.
Now they're giving away 10 prizes of $500 to random members whose names are selected on Tuesday, April 9th, 2019. To qualify, simply place a wager on anything relating to Final Four and entry will be automatic, with no registration necessary. Stake moneylines for Auburn or Virginia, totals for Texas Tech vs. Michigan, throw down on a spread, whatever is desired.
The first game is AUB vs. UVA tipping off at 6:09pm EST so the contest will be be closing soon. So head on over and open an account at Intertops to try to take a share of the $5,000 and end March Madness on a high note.