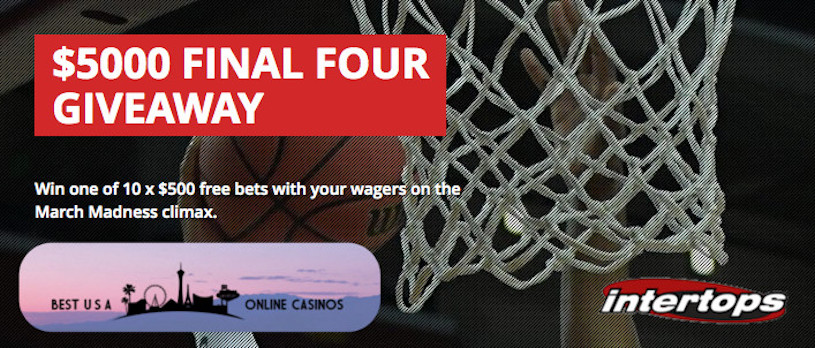 Sometimes you go throw life just expecting certain things: the Cleveland Browns to stink, the Toronto Maple Leafs to end up on the golf course before The Masters starts, and all of the top U.S. online sportsbooks to offer amazing promotions for every big sporting event of the calendar. Well sometimes life throws you a curveball and this week it came in the form of most major books opting not to have a promo for the 2019 Final Four.
This type of lazy behavior could be expected from some of the more low-energy books out there, but when places like MyBookie fails to do something, you know things have been turned upside down. Enter high-intensity Intertops who have saved the day with their awesome $5,000 Final Four Giveaway that's going to give a few lucky people a little cash boost to end the season with.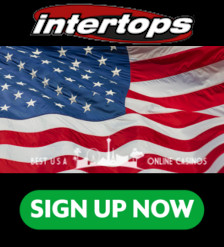 For anyone who's not familiar with them, check out our honest review of the Intertops Casino to find out everything you'll need to know about them before visiting. They have tons of great promotions, offer lines on every major sport, and even hold the distinction of being the oldest betting website on the internet.
Now they're giving away 10 prizes of $500 to random players who's names are drawn on Tuesday, April 9th 2019. All you need to do to get in on the action is wager on anything to do with the Final Four and you'll be automatically entered into the draw. You can do money line bets on Auburn or Virginia, wager on game totals in the Texas Tech and Michigan game, throw money on a spread, whatever you like.
The first game is AUB vs. UVA and it tips off at 6:09pm EST so you'd better get your bets in soon. Head on over and open an account at Intertops now to place your wagers and take a swing at the $5,000 prize pool to end your 2019 March Madness gambling off on a high note.