Today we have an interesting little promotion designed to make the rich even richer, which should appeal to many capitalists across the country. The host website is Intertops who claim to be the oldest and best American online casino, taking wagers since the mid-1990s and building a sterling reputation in the process. Everyone who plays there has nothing but good things to say about them, our readers included.
Now they're hosting a $1k Monthly Parlay Prince contest dishing out 10 Benjamins to the member winning the most net profit from a single multi-team bet. There's no limits to number of teams, odds, or wagers types that can be thrown in, so feel free to go nuts. Their marketing team has been getting very frisky lately and it seems like they're ready to give away extra loot in numerous situations.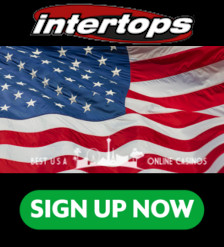 Winnings arrive in accounts without any strings or rollover requirements and can be immediately withdrawn, if desired. This is a pretty generous perk since most places require risking funds many times before they can be requested in a payout.
It's obvious by the title that people will get to take a few cracks at the prize throughout the month and it's not necessary to stick to NFL bets if wanting to branch out to other sports. Yes, this means if a 7 team NHL preseason parlay hits it would earn an extra stack of loot at month's end.
There's no firm end date for this contest so if ready to take a shot at it, go read why you should sign up at Intertops Sportsbook and get ready to start filling out those $2, 12 team parlays. Don't forget to throw in a few Double Digit Dogs.