Over the past few months we've been steadily reporting on this specific U.S. sportsbook accepting real money wagers because they deserve the attention and quite frankly, they're a lot better than most others out there these days. They immediately arrived with respect on Day 1 because they're part of the BetOnline family of websites who have been servicing gambling needs for close to two decades now. In short, they can be 100% trusted with bankrolls.
Now up-and-coming SportsBetting.ag website for American players has announced a massive Survivor Pool for the 2019 NFL Season dishing out $100,000 in guaranteed cash to whoever makes it through to the end of the year. To be clear, it doesn't matter how many entries this pool has because the prize money is firmly set and won't change if there are 100 people in it or 1,000,000. Therefore, it's a similar to poker tournament's with overlay and they're obviously hoping they get enough players to cover the costs of running it.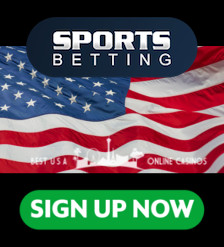 Rules are simple and will be familiar to anyone who's joined a Survivor Pool before: win and you stay in, lose and you're out. Each week pick a team to be victorious (straight up, not against the spread) and if they are, you advance, but you cannot pick the same team twice so there's lots of strategy involved in the whole process. Then whoever is left standing when the dust settles on Week 17 will share the $100k prize, and yes, if there's only one person left they get it all. Also, if the last players all get booted together on Week 16 or before, the contest is over and the pot is split up amongst them.
The fee structure is kind of crazy and isn't usually done this way when entering a pool with friends, since they lower the costs based on the number of entries you buy. This would never be possible if the total pot was an accumulation of everyone's money but since the amount is guaranteed they can charge whatever they like. There are four levels in total for entry fees:
1 = $25 Each
2 to 5 = $20 Each
6 to 10 = $15 Each
11 to 25 = $10 Each
Lastly, a few people out there might object to some of the rules, with the main controversial term being their policy on ties. The marketing department at SB.ag has decided that if a game ends in a tie it will count as a "win" and whoever selected either team will advance to the next week, which would have many hotheads across America flying into a rage if someone in their pool tried to suggest this. Almost 99% of survivor contests consider a tie a loss, however, they're hosting the proceedings and can enact whatever terms they wish.
So if you want to get a little nutty this season, go join the SportsBetting.ag 2019 online NFL Survivor Pool and see if you can stay alive until the end of December. Just watch out for those trap games!