Fans around the country are currently staring at busted brackets in disbelief wondering where it all went wrong. However, redemption is now at hand via an NCAA online sportsbook offering a second chance for those daring enough to take another shot at March Madness prognostication.
The $100,000 Sweet 16 Bracket Contest is presently open for registration and guarantees $100,000 in cash prizes for the Top 300 leaderboard finishers. Most readers probably already assume this generosity is found courtesy of legendary U.S. gambling site BetOnline, widely known for keeping members constantly entertained throughout the year.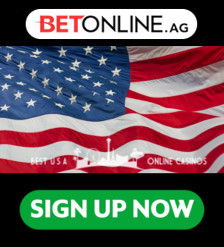 Rules are straightforward requiring filling out a new bracket with victorious teams in the remaining 15 games of the 2021 Men's NCAA Basketball Tournament restarting tomorrow at 2:40pm ET. Points are of course weighted differently each round with later correct selections earning increasingly more. Sweet 16 receives 1, Elite 8 generates 2, Final Four gets 4, and The Championship Game shoots out 8 to be added to totals. All ties are obviously broken by total score entered for the ultimate matchup, prize amounts split evenly if still deadlocked afterwards.
Entries are a modest $15 each, a maximum amount of 10 enforced for each player, solely utilizing real funds and not bonus balances to purchase. Incentives to join are enticing since first place on April 5th wins $15,000, 2nd pockets $7,500, 3rd snags $5,000, amounts then descending proportionately to $125 for places 201st to 300th.
Pay strict attention when selecting since any incomplete entries are voided and choices can't be changed once submitted. Also, if COVID-19 strikes down a squad, it's graded as a "loss"
Enrolment closes at 2:00pm ET on Saturday, March 27th, 2021 so head over to BOL soon to lock in picks for another opportunity to make March Madness extra special this year.