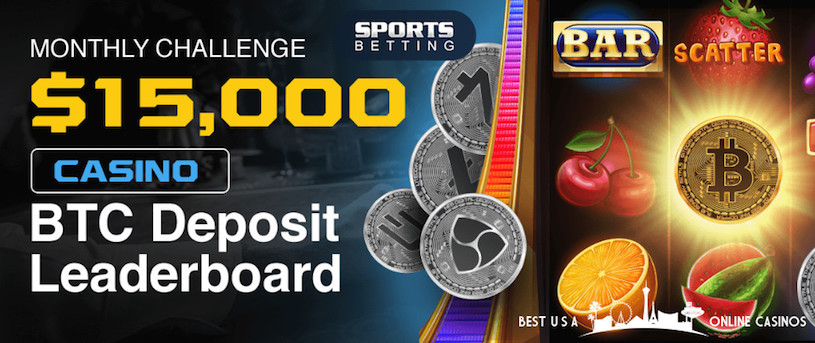 In 2019 it's no secret that the best banking option for Americans is cryptocurrency since it's fast, private, and has much lower fees than the alternatives. This website has long been banging the "crypto drum" to our readers to try to educate them on why it's better to deposit at online casinos with Litecoin instead of breaking out your VISA, but there are still some who just refuse to listen. If only they knew what they were missing.
When it comes to internet gambling in the U.S. it's obvious that websites are going to push their players to use one of the more popular "Alt Coins" since it makes their job much more easier. Credit cards are a huge hassle for everyone, are very expensive to use, and they leave a full paper trail for anyone to see – plastic just doesn't make sense in a digital age.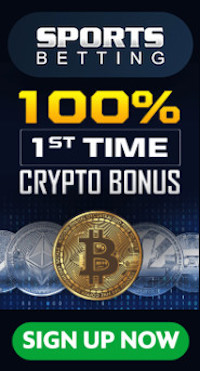 It's no surprise then that there are numerous USA online casino deposit bonuses that reward people for using Bitcoin, Bitcoin Cash, DASH, and all the rest of the coins to fund their accounts, and now there's a crazy promotion at one of our top-rated partners that really cranks up the rewards. The generous marketing department over at SportsBetting.ag have decided that they're going to give out $15,000 every month until further notice just for using crypto as a banking method.
It's called the $15,000 BTC Deposit Leaderboard Monthly Challenge and it's a straight up points race to see who makes it to the top of the list and snags a slice of the loot that's up for grabs. The name is actually a little confusing because you can use any cryptocurrency you want and you'll be entered into the contest and it doesn't only apply to Bitcoin (maybe their marketing people had a party the night before?).
The Top 8 finishers will divvy up the cash, with 1st getting $5,000, then $3,000 for 2nd and $2,000 for 3rd, with 4 through 8 getting $1,000 each. These types of big promotions happen a lot there as we mentioned in our detailed review of SportsBetting.ag but they really seem to be focusing on crypto a lot lately.
The details of the offer are pretty straightforward and any casino game on their website will contribute to your point total so feel free to play whatever you want during the month and enjoy yourself. The only two terms to be aware of are that there will be a 4x rollover on the prize money and it can only be used on their live dealer tables. If you've never seen these things you should really check them out because it's just like sitting down at a real table in Las Vegas – you can even chat up the people next to you.
So if you're ready to make the transition to the digital age, go sign up at SportsBetting.ag and deposit with cryptocurrency so you can take a shot at some extra cash this month. At the very least you'll finally know what all the fuss is about – crypto is definitely the future of finance.