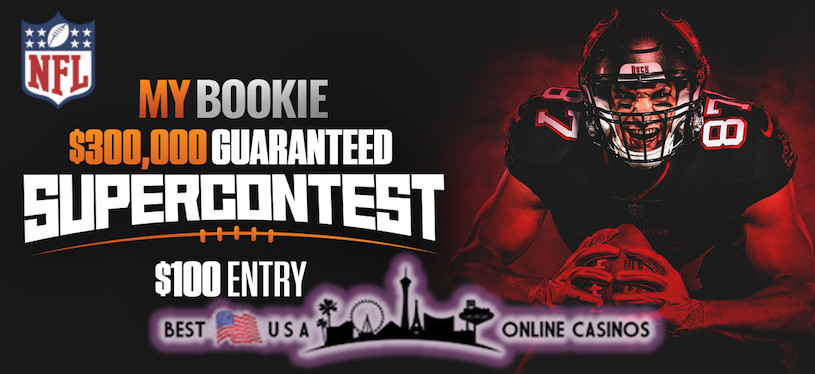 After an extremely slow start, 2021 professional football gambling promotions are finally starting to trickle out of the sleepy MyBookie marketing department. Yesterday, their 3rd annual signature event was announced, confirming the popular contest is once again returning this September.
Upon the regular season's conclusion, the $300,000 Guaranteed NFL SuperContest will pay out the top 300 leaderboard positions, funds arriving without rollover requirements, meaning they can be immediately withdrawn and enjoyed. A wide variety of banking methods are available because MyBookie is safe, legal, and legit, offering everything from credit cards to cryptocurrencies, even extending special incentives for specific ones.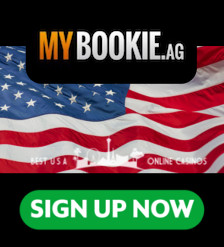 The eventual first place finisher wins $125,000 in cash followed by 2nd getting $22,500, 3rd receiving $10,000, 4th snatching $7,500, sums then systematically descending to a $100 rebate for 231st to 300th. Any ties simply share that level's bounty and the one below it, although three or more deadlocked contestants result in a chopped pot for only that level.
Those falling behind on the leaderboard have constant motivation to do well thanks to extra quarterly $12,500 prizes awarded every four weeks. This way, all participants will be engaged right up until the playoffs begin in January as anyone can make a comeback and collect gains.
Entry fees remain $100 each, which is standard, with a maximum of 5 per account to protect against individuals holding big budgets from stockpiling to improve their odds. Furthermore, identical to other SuperContests, players must pick any 5 games ATS each week (not outright victors), earning 1 point for correct selections and 0.5 for pushes, obviously meaning best possible scores are "5" on Tuesdays and "90" after Week 18.
Therefore, the final deadline to register is December 29th, 2021, although that would probably be a waste since the last quarter begins Week 15, which falls on the 16th.