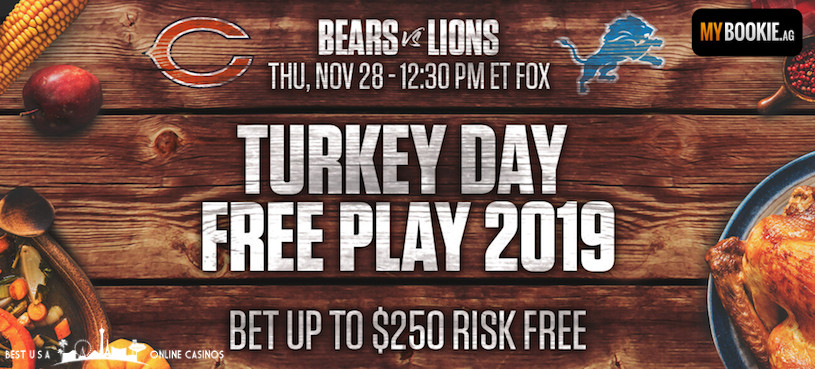 Critics from across the internet said it was impossible for U.S. online sportsbook promotions like this to be repeated, but Head Bookmaker David Strauss has once again stepped up to the table and proved the world wrong. Most didn't believe this offer was real last year and missed out on the free cash up for grabs. It's understandable since usually when something is too good to be true it is, but this time it wasn't.
For anyone without a Twitter account, Strauss is the individual bringing gambling lines on everything from Who will win the Nathan's Hot Dog Eating Competition to Will Bill Cosby die in jail?. Sure these types of bets aren't everyone's cup of tea but after reading a honest review of MyBookie Casino it's clear this website means business and allows members to get money down on pretty much anything. They've even been known to "take requests" via social media to devise unique proposition wagers for niche events like pinball tournaments, junior lacrosse matches, and tons of other crazy suggestions.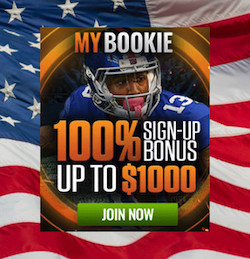 Now they're offering their Turkey Day Free Play 2019, guaranteeing a maximum of $250 in free money for those wagering on the first NFL game of the day on Thursday, November 28th. As both teams participating are having terrible seasons, it will be a nice way to make things a little more interesting.
This is one of the most straightforward promos ever to partake in: simply wager on the full game spread of the Chicago Bears at Detroit Lions matchup and if losing, cash is refunded. If the bet is successful, winnings are paid as normal. Only four major terms should be noted so make sure to understand these going in:
Only the first wager on the Bears@Lions game on November 28th will be refunded if it loses.
Only straight wagers on the spread qualify.
A maximum of $250 will be refunded if the bet loses.
There's a 1x rollover on extra cash before it can be withdrawn in a payout.
Sound fair? You better believe it does. This is a $250 bet that's actually guaranteed to win, which is basically unheard of in this industry. As we are the premier online gambling guide for Americans, Strauss reached out to us personally to confirm he's extending an extra incentive to those not joining yet. Their standard offer is a 50% match on the first real money deposit made, but from now until the end of the month it's double that amount, issuing 100% on initial transactions.
Therefore, anyone wanting a special MyBookie Welcome Bonus Code to sign up this week should claim it now while still available to get in on the action. Thanks to Strauss' generosity it looks like a lot of people will be extra thankful this holiday season, especially those enjoying getting on the couch early to enjoy a full day of football.