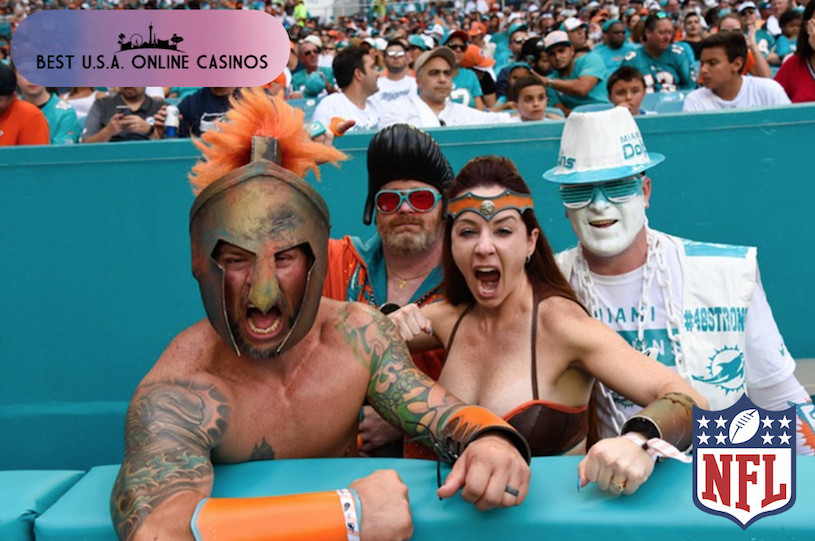 Well that was certainly a fantastic weekend of football! December always brings the best games every year and Week 15 of the 2018 NFL Season did not disappoint. It gave us some shocking upsets feasted on by underdog bettors from coast to coast.
Let's get right to the biggest "Dog Victory", which was actually predicted right here on Best USA Online Casinos, Oakland winning at home against historical foe, Pittsburgh. It was tight the whole way through but the Raiders kept pressing and scored late to secure the "W", 24-21. Well, it was actually Steelers kicker Chris Boswell who secured the "L" for his team by missing a 40 yard field goal to tie with no time left on the clock. Oakland obviously didn't need 10½ to cover, but more importantly gave Raider moneyline backers a return of +460 on their wagers.
There were a few "mild upsets" with Indianapolis going on the road and snapping Houston's 9 game winning streak by in a 24-21 squeaker, easily covering 4½ given by bookmakers. It looks like the 7-6 Colts just might have a little bit of life left in them heading into the stretch.
Then San Francisco beat Denver in Mile High 20-14, gifting a +175 payout to supporters, and Cleveland won at home against Carolina 26-20 after being given +1 before kickoff. In addition, Kansas City got lucky at Arrowhead to tie the Ravens in regulation and then went on to win 27-24, still allowing Baltimore to cover 6½.
Finally, the most exciting play of the weekend (and possibly the entire season) was the Miami Dolphins last-second lateral that resulted in a touchdown with no time left on the clock to beat New England. Not only did this ensure they didn't need the 7½ "experts" had given them, it also paid out a sweet +290 on all Miami moneyline wagers. Most in South Beach would agree beating New England is always wonderful no matter the odds, but daring prognosticators simply enjoyed their bankrolls getting bigger.
That's a wrap on the biggest NFL gambling underdogs for Week 14 – and a huge "thank you" to the players who made it amazing.
On to Week 15…