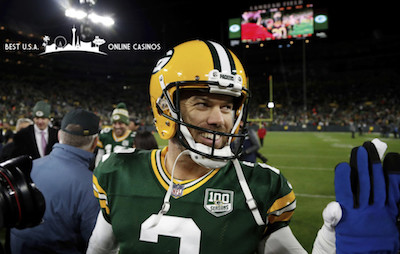 The rollercoaster ride of the 2018 NFL season continued last weekend with tons of exciting finishes and lots of money exchanging hands. Everyone who held their breath and threw down money on the Arizona Cardinals to cover a 10½ point spread found out just how valuable a half point can be, with the Vikings only winning by 10 points and allowing the underdog Cards to cover the double digit spread. The lesson here as always is: double digit spreads are very hard for the favorite to cover – both teams are stacked with professionals who take pride in their performance.
Speaking of covering large spreads, the Buffalo Bills came through again last Sunday and only lost to the Houston Texans by 7 points, easily covering the 10 extra points the professional bookmakers had given them. Anyone who watched this game knows that the final score is deceiving and that the Bills should have actually won the game outright but beat themselves again, with Nathan Peterman throwing a Pick 6 with under 2 minutes left in the game. It looks like Buffalo will be searching for a new quarterback again this offseason.
The weekend was capped off with the Monday Night Football showdown between the Green Bay Packers and the San Francisco 49ers in Lambeau Field, with the visitors getting 9½ points due to their terrible record and slew of injured players. Surprisingly, San Fran played solid the whole game and the Pack was given a gift of a phantom penalty on 49er cornerback Richard Sherman to extend the final drive. Quarterback Aaron Rodgers then did what he always does and got 21 yards on the next play to set up a Mason Crosby field goal as time expired to win the game 33-30. Just another "fairytale ending" for him to add to his resume.
If you want to get in on this week's action, head on over to our section detailing all of the best U.S.A. online sportsbook bonuses and give your bankroll a boost when signing up for a new player account. Why not get some extra cash to throw on those underdogs, right?