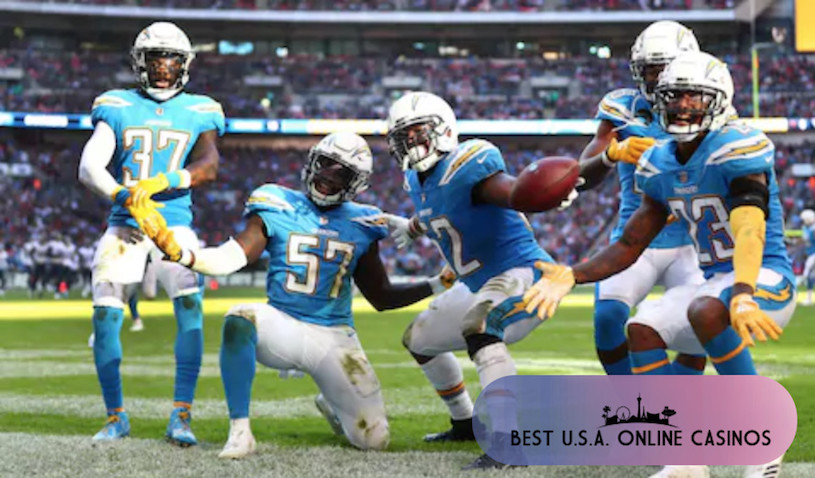 You could almost smell it in the air last Sunday morning, it was going to be a week of favorites taking care of business,  delivering massive paydays for sportsbooks across the nation. By the time the dust had settled at the end of Week 7 of the 2018 NFL Season with the Chiefs hammering the Bengals and covering the 6 point spread by 29 points. Needless to say, most underdog-supporters went to bed a lot poorer than when they started the day.
Although we here at Best USA Online Casinos might have suggested the San Fransisco 49ers could have been a decent value bet to cover the 10 point spread at home, the Los Angeles Rams decided to push our faces in it, beating them by 29. Yes, it was the same difference as Sunday Night Football and when teams are winning by that big of a margin it's known bookmakers are adjusting lines accordingly the following week, so expect to see juicier odds for Week 8.
Speaking of "beat-downs", the hapless Buffalo Bills again fell to their knees and crumbled, this time against the mighty Indianapolis Colts, who going in had only one win on the season. Indy took care of business at home and easily covered the 7½ point spread, winning by 32 thanks to QB Andrew Luck throwing four touchdowns, (we think his arm is almost healed). It's starting to look quite possible the Bills will end up in December as the worst team in football: stay tuned.
The only underdogs to win outright on Sunday were the Houston Texans (+4) against division foe Jacksonville, the Carolina Panthers (+5) in Philadelphia, and the New Orleans Saints (+2½) winning a squeaker on the road in Baltimore thanks to kicker Justin Tuck missing an extra point after his team scored a touchdown with 24 seconds left in the game. This loss must have stung because it could definitely come back to bite the Ravens come playoff seeding time.
Finally, the Tennessee Titans went into Wembley Stadium in London against the Chargers as a 6½ point underdog and almost got the upset victory. They scored a touchdown with 31 seconds left and decided to go for 2 instead of kicking the extra point, however, Adrian Phillips slapped down Marcus Mariota's pass and Los Angeles won the game 20-19. Veteran punters already know not to back the 5-2 Chargers going forward as they end up disappointing fans every year in the second half of the season – save your gambling bankroll for fun Dogs that might bite.