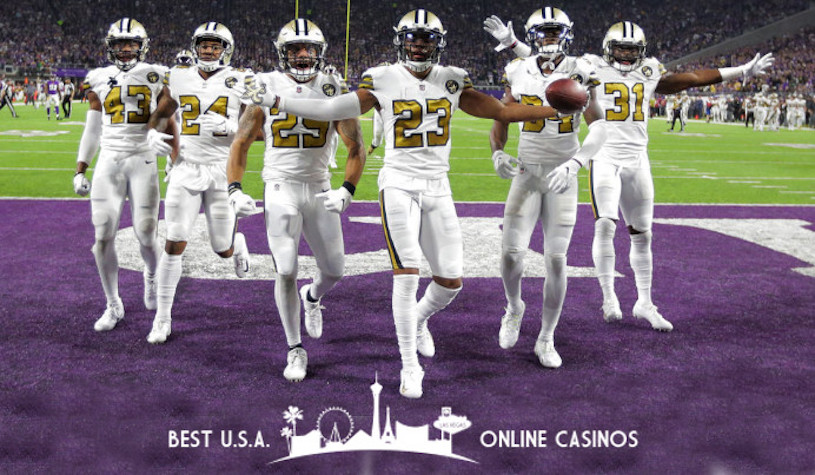 The beauty of sports is you never know what will happen and throwing down a few bucks on a football game always makes things a little more entertaining. Well, except for Week 8 of the 2018 NFL Season because most favorites won, meaning daring gamblers lost their shirts. That's how it generally works since when Underdogs lose, so do those who were foolish enough to back them and it's been happening every day since Las Vegas opened their first ticketing window.
Everyone here at Best USA Online Casinos foolishly thought the 8 point spread in the Steelers/Browns game was way too high since Cleveland were "ready to heat things up", but boy we couldn't have been more wrong. Instead of 8, the spread should have been 14…and Pittsburgh still would have covered it, winning the game 33-18. Maybe Baker Mayfield isn't the new Golden Boy of the league?
This was actually the trend in many NFL matchups on Sunday as loads of spreads turned out to be way too low. For example, the Ravens/Panthers line was -2 for Baltimore but Carolina easily won 36-21. In the Colts/Raiders tilt Indianapolis was favored by 3 but ended up victorious by 14, ensuring Jon Gruden will finish far short of a "triumphant" return to Oakland. The crazy scores continued into Sunday Night Football with Saints/Vikings as New Orleans cruised to a "W" by 10 after Minny being 1 point favorites.
Another victorious "underdog" on Sunday was Seattle, beating down the hapless Lions in Motor City by 14. In retrospect, based on both teams' performance thus far, shouldn't the line have been reversed and -3 for the Seahawks? In any event, Detroit looks like they might be ready to fold for the season (again) and continue their never-ending rebuilding process.
Other final scores weren't as surprising, such as Denver covering the spread thanks to the whopping 10 points most bookmakers gave them as they marched into Arrowhead Stadium. Kansas City was dominant and still won but "only" by a touchdown, 30-23 and it'll be interesting to see if the Chiefs can continue their hot streak against the mighty Cleveland Browns this Sunday.
On to Week 9…