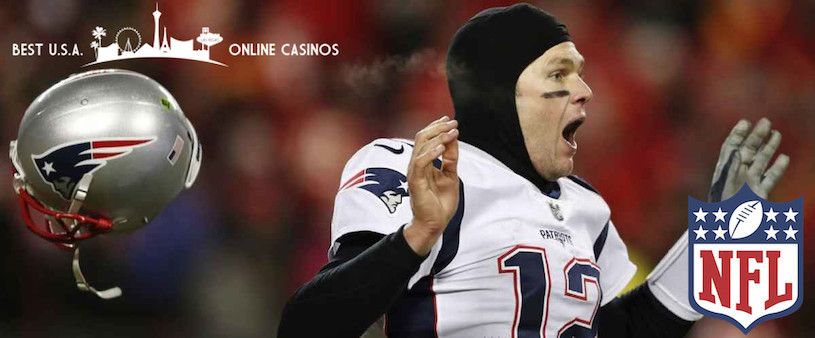 Well that might have been the best weekend of playoff football ever seen. Seriously, what was missing? Controversy, comebacks, tons of points, two overtimes – those two Conference Championships had it all.
Although there were tons of candidates for this title, Sunday's "Most Shocking Play" obviously belongs to the no-call by referees on Rams cornerback Nickell Robey-Coleman who smashed into Saints receiver Tommylee Lewis while the ball was still in the air. How the zebras missed this one is unbelievable since it was obvious in real time and the noise made from helmets colliding (on what could have been a second penalty) was very loud. The non-call was so bad, a lawyer in New Orleans has launched a class-action lawsuit against the NFL – anyone know where we can bet against him winning that case?
In any event, the Saints got hosed and anyone following our advice and got the Rams moneyline at GTbets walked away with a little extra cash with+150, which was higher than competitors. That said, it didn't matter where the Over was placed because it finished way Under 57 with a final score of 26-23.
Controversy continued into the second matchup with many observers feeling referees gave Tom Brady and New England way too many breaks, as they elevated themselves to beat Kansas City at home, 37-31 in overtime. Besides the roughing the passer call that kept Brady's OT drive alive, many fans were infuriated when after looking at replays, refs reversed their original call and said Patriots receiver Julian Edelman didn't touch the ball on a muffed punt the Chiefs had recovered. After looking at 10 different angles in slow motion, there didn't seem to be a clear call either way – just more of that "Patriots Luck". Too bad for K.C. it happened in the final minutes as victory slipped away.
There weren't many moves for gamblers to make on the AFC Championship since every top offshore sportsbook accepting Americans had Patriots +3, however, those who got down on a Pats outright win at BetOnline enjoyed a better payout of +140 instead of a smaller number elsewhere. The Over was smashed everywhere as the lowest total found was 55½ and ended up being a whopping 68.
So now we have the teams fighting for the Lombardi Trophy and title of 2019 NFL Champions and it should be one helluva game. On to Super Bowl LIII…