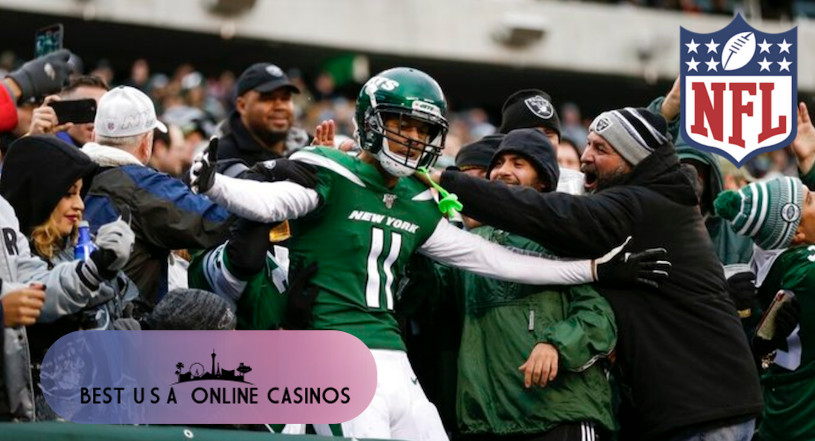 There comes a time in every punter's life when they realize reputable offshore sportsbooks actually know what they're doing and people setting lines are very smart. Case in point, the "strange" 6½ points the Bengals were getting at home against Pittsburgh last Sunday. Many thought the number was too small and Pittsburgh would roll, but what was the final score? Steel Town 16 and Cincy 10, with a classic example of a home dog not covering by the smallest of margins. Anyone over 40 wasn't shocked at the outcome though, since this has been happening for years.
One spread looking way to big going into NFL 2019 Week 12 was Carolina +10 rolling into New Orleans,  especially considering Kyle Allen and Christian McCaffrey have both been on fire every week. Not to mention, this was a divisional game so fans knew it was going to be more exciting than usual. The Saints only managed to score 3 points in the 4th quarter but that's all they needed to topple the Panthers 31-34 – the Will Lutz Era has officially begun!
Another strange line was Raiders -3½ strutting into the Meadowlands to take on the Jets. Oakland barely beat a depleted Bengals team at home the week before, yet people were expected to throw down a VISA to gamble online and back them to beat a resurgent New York team lead by Sam Darnold? (Who is officially not seeing ghosts anymore.) The Jets smoked them 34-3 and it looks like they now might have something to build on for next year.
The closing line for the other NY squad was Giants +6 visiting Chicago to take on a "hot team" on a dominating 1 game win streak. Unfortunately for blinded Bears backers, the Giants only lost 14-19, covering the spread by one point and sending the city off to drown their sorrows in warm beer and deep dish pizzas for the rest of the day. Cheer up Chi-Town: they only need a 5 game win streak to have a chance at making the playoffs. Expect Trubisky to be on the shelf soon to rest up for 2020.
Finally, "experts" felt Browns -10½ at home against the Dolphins was too much, but by 4:15pm ET on Sunday it was clear the number was actually way too low. Cleveland flushed Miami 41-24, with 7 of those Fitzmagic points coming from a garbage-time touchdown with 0:39 seconds left. It looks like Baker Mayfield and his Dawg Pound Disciples will continue to be in the playoff conversation…for at least one more week.
On to Week 13…