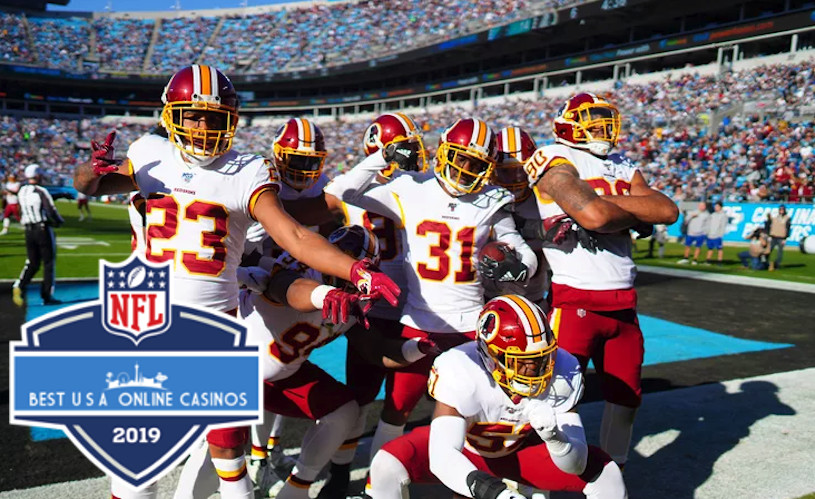 Well what a difference a week makes for a team like the Carolina Panthers who went from "seconds away to a huge road win over a division rival" last Sunday to "getting beat down at home by a two win team". Yikes – no wonder Ron Rivera got fired on Tuesday. This was just one of a few crazy results in Week 13 of the 2019 NFL season, leading to many people who bet at U.S. online sportsbooks last weekend getting huge payouts on their action.
So yes, the Washington Redskins rolled into Carolina and had their way with both the offensive and defensive lines, winning the affair 29-21. Someone named Derrius Guice even ran for two touchdowns as the entire team looked to be enjoying themselves throughout the afternoon, barely breaking a sweat in the process. The Panthers are officially "done" for another year – thanks for coming out, fellas.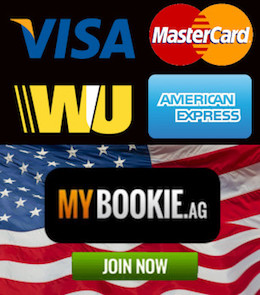 Now to the greatest moment of the year for the always-entertaining Ryan "Fitzmagic", who led the Dolphins to a 31-37 home victory against the spiralling Eagles who looked baffled and disinterested at numerous times throughout the game. Miami was yet another "Double Digit Dog" to jump up and bite, shrugging off the 10 points the experts had given them, and even pulled out one of the most amazing trick plays in the history of professional football. It couldn't have happened to a nicer guy with a better beard – Cheers, Fitzy!
Sadly, the Raiders couldn't pull of the "Triple D Trifecta" and upset the Chiefs at Arrowhead, as Kansas City beat them down 40-9 and took control of the AFC West to start December. No one knows where Oakland will end up finishing in the stands at the end of the season and if you're foolish enough to think that you do, go pick an easy way to deposit at an offshore sportsbook and bet on NFL futures to make a few bucks off your "knowledge". John Gruden and the boys are currently paying +1200 at MyBookie if they pull it off, while the line on Patrick Mahomes' squad getting crowned is -2500… it's not impossible for Oak-Town but it would certainly be shocking.
Finally, it's time to say goodbye to the last winless NFL team of 2019, the Cincinnati Bengals, as Andy Dalton was reinstated as starting quarterback and took out his ginger fury on the baffled New York Jets, many of whom looked at times as if they weren't aware they were playing in a football game. Cincy didn't need the 3 points from bookmakers as a Home Dog and made Sam Darnold see ghosts, whipping them 22-6. It's nice to see the Jets go back down the ladder to massage the odds for their last few matchups, especially since they're capable of beating most teams in the league on a good day.
Sure it's not profitable to gamble on football Underdogs every week, but it sure is fun when it finally pays off! Week 13 will go down in the books as the best weekend of the year… for now.
On to Week 14…