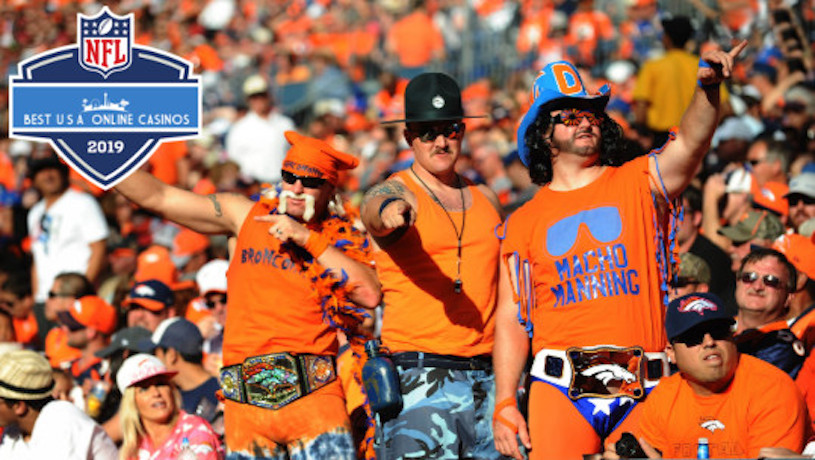 There was no way NFL 2019 Week 14 could be as exciting as the one before, but it still managed to provide a couple of surprises as many favorites didn't win, at least against the spread. So anyone smart enough to gamble on football with VISA and put balances on underdogs covering certainly felt good at work on Monday morning.
The strongest "Road Dog" to cover on Sunday was Washington in Green Bay as they rolled in getting 13½ against the 10-3 Packers. Not only did the Redskins only lose by just 5 points, 15-20, they had an excellent opportunity to win outright as they came back after being down by 14 in the 1st quarter. Even though they didn't win they certainly alerted eagle-eyed bettors to the fact that The Pack are quite beatable and a few weaknesses have been exposed.
Another dog to beat the spread and almost win was of course the "always-exciting" Miami Dolphins who swam into New Jersey to take on a Jets team that's been up and down all season. The line closed at NYJ -5 which seemed high at the time and Ryan "Fitzmagic" actually had help throughout the afternoon with Jason Sanders' seven field goals. Here's hoping Fitzy gets a few more wins under his belt in 2019 so he lands somewhere reputable in the off-season as a backup QB (or perhaps a starter?).
The biggest and baddest Dog of the weekend was of course the new-look Broncos, with a babyface under center and a defense trying to find its groove. The match went off the board at Denver +7½ with an O/U of 43 and both numbers were smashed as the Broncos won 38-24, stunning the high-flying Texans who were clearly still relishing in their victory over the Patriots the week before. Rookie quarterback Drew Lock bombed 3 touchdowns and passed for 309 yards as Denver dished out +325 on the ML at most sites, meaning members didn't have to rely on NFL sportsbook VIP programs to get paid, cashing-in beefy underdog tickets instead.
Finally, the Giants deserve a shoutout for going into Monday Night Football getting 9½ and almost rewarding fans with an outright win and a payout of +325 on the moneyline. It would have been great to see Eli Manning get the "W" but perhaps his time has past. Oh, sorry for our upset pick of Cincinnati over Cleveland last week – it was looking good until halfway through the 3rd quarter when the Browns started putting the pressure on, firmly out-muscling the Bengals. Cincy might not win another game this year so place action accordingly.
On to Week 15…