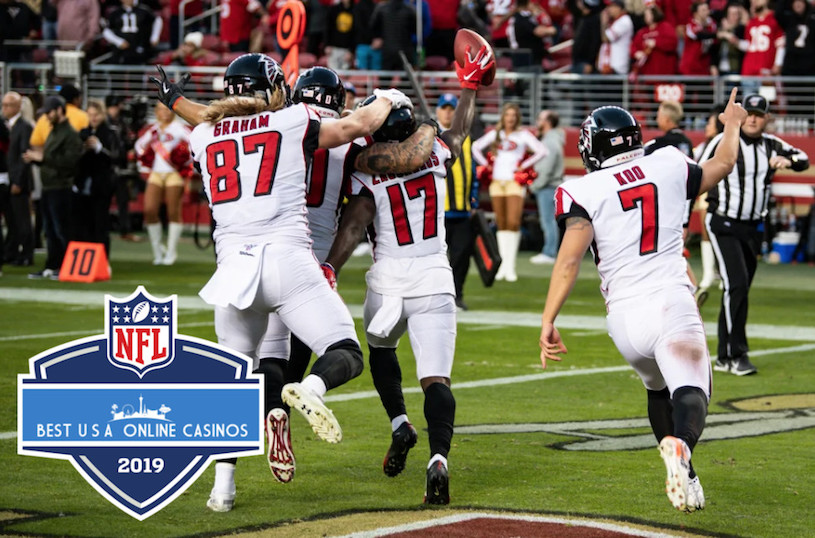 Most scores fell exactly where they should for NFL 2019 Week 15, much to the chagrin of many across the country. Loads of people like to bet big football odds at sportsbooks in an attempt to chase paydays, but most got badly burned on Sunday. Sure it's not the most lucrative way to gamble, but it sure is fun…sometimes.
New England certainly made a statement by thrashing the Bengals in Cincinnati to prove that they're not quite done just yet. The Patriots easily covered the spread of 10½, winning 34-13, showing professional bookmakers they could have given 20 points to the Bungles and they would have still beat it. It'll be interesting to see where Andy Dalton ends up next year, which should be the only "offseason news" to come out of Cincy.
Another Double Digit Dog falling down and not getting up was Denver, as the Chiefs soundly beat them in Arrowhead 23-3 behind Patrick Mahomes' 340 passing yards. Rookie Broncos' quarterback Drew Lock looked like a 1st year student as he only mustered 208 yards against a stingy Kansas City defense who picked him off once in the process. Denver certainly have something to build around next year, but 2019 will go down as a disappointing season for the franchise.
However, those grabbing plastic and placing action on the Jaguars at U.S. VISA sportsbooks were quite happy since Jacksonville pulled off the upsest, spoiling the Raiders' final game in Oakland. They were just good enough with Gardner Minshew under center to put the final nail in the coffin of a flat Raider team who looked terrible all afternoon. In the moments afterwards, fans went ballistic and booed, threw garbage, and tossed cups of "beer" at players as they scurried to the locker room for safety. A fitting end to the franchise's time in Oak Town.
A few other results of note for retail bettors were the New York Giants crushing Miami by 16 to easily cover 3½ and the Cardinals beating the Browns in Arizona by 12. Cleveland's season is officially over and now the hype for 2020 can begin! Make sure to keep an eye on Zona these last few games as they're looking pretty focused at the moment.
Finally, we have to give the Cowboys an honorable mention for their 44-21 beat down of the Rams. It's going to be fun betting against them in the playoffs as a 7-9 NFC East Champion, or have they finally righted the ship? Only time will tell.
On to Week 16…