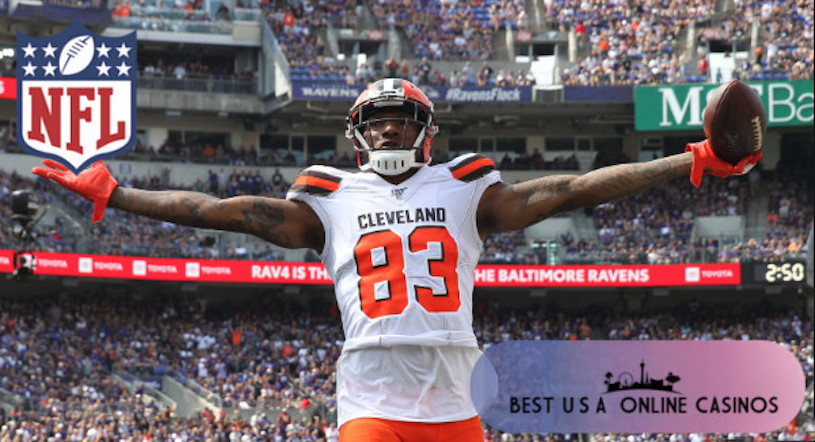 There were a few crazy results for NFL 2019 Week 4 and millions of dollars changed hands at offshore sportsbooks taking American players on Sunday, mostly going into the pockets of anyone hammering Tampa Bay moneylines on the road against the Rams. They hit the field like a house on fire scoring three quick touchdowns to grab a lead they never relinquished, notching 55 points by the time the final whistle was blown. It looks like Los Angeles might have a few chinks in their armour that need addressing sooner rather than later.
Another surprising score was lodged in Baltimore as the Ravens fell to the surging Browns 25-40. Cleveland running back Nick Chubb went off for 165 yards and 3 touchdowns as they kept their pedal on the gas the entire afternoon. Any "experts" picking Baltimore to be in the AFC Championship this year have fallen silent…for now.
Many were surprised Tennessee marched into Atlanta and smashed the Falcons 24-10, but those examining the -3½ spread for the hosts knew it would be close. When professional lines makers set numbers they always start by giving the home team 3 points and then make adjustments from there. It's hard to say if the Titans are better than we thought or the Falcons are worse than expected, although we'll know either way in a few weeks.
A few other eyebrow raising scores from Week 4 were the Raiders winning in Indianapolis 31-24 after the Colts were favored by 5 and the Panthers also winning on the road 16-10 in Houston after the Texans were -5½ at kickoff. Some might say that New Orleans' home win over Dallas was an "upset" but those people obviously don't remember what Teddy Bridgewater is capable of. The Cowboys favored by 2½ was the precise fuel the Saints needed to get angry and hold on for the win. Protect the house!
On to Week 5…