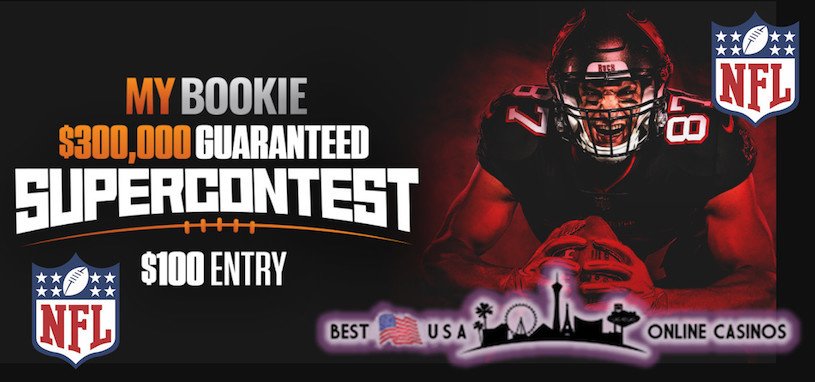 Few are risking contracting Coronavirus in order to travel to Las Vegas this September so online NFL Supercontests for U.S. players are currently exploding in popularity. They're a great way to stake action on professional football without having to leave the house. Not to mention, any winnings arrive quickly and secretly, especially if utilizing cryptocurrency for transactions.
It's therefore unsurprising that licensed and globally legalized MyBookie has announced a massive $300,000 promotion with a life-changing payout schedule for astute prognosticators. Rules and regulations are similar to other land based and virtual events of this nature, ensuring a clear structure understandable by all.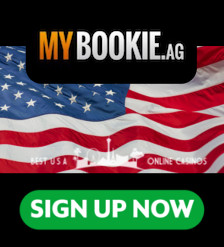 Simply pick five NFL teams each week to win against the spread (ATS) and receive 1 point for correct selections and ½ points for pushes. Totals are tallied throughout the year with those finishing atop the leaderboard enjoying large financial rewards based on performance and rankings.
To be clear, the immensely lucrative $300,000 MyBookie Supercontest is standard fare at this industry leader and it's the largest purse posted for 2020, pledging to award 1st place with a whopping $125,000 in cash. From there amounts consistently diminish with 2nd getting $22,500, 3rd receiving $10,000, 4th pocketing $7,500, and 5th snagging $5,000 to start 2021 off with a bang. The top 230 places are paid with sums ranging between $300 and $200 for the bottom 130 members, entries only costing $100 each to join.
Side prizes are issued every quarter throughout the season to keep players engaged and give them something to strive for, each time dispensing $12,500 to skilled contestants. Obviously, if two or more individuals are tied for points the loot is equally shared and no supplemental funds are added.
Registration is open now but closes on Sunday, September 13th, so visit MyBookie today to enter the largest football pool of the 2020 NFL Season.