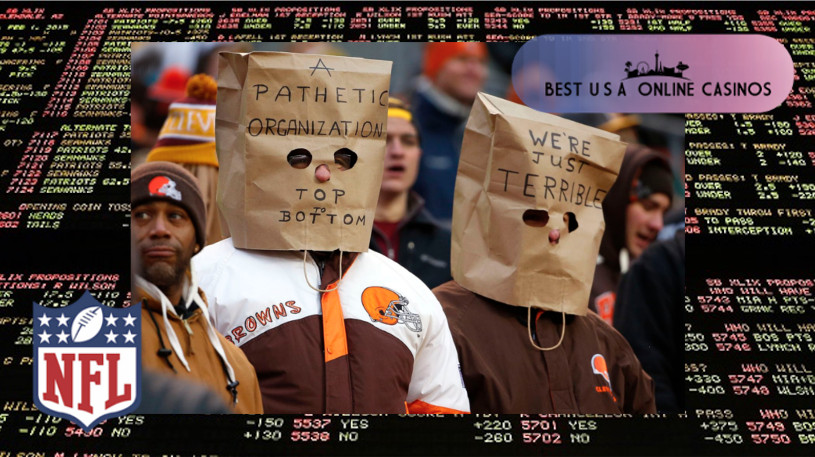 You know it's almost the end of the 2019 NFL Season when only one Double Digit Dog is on the board to feast on. Things always tighten up in December as frozen footballs can sometimes lead to insane results, much to the delight of USA offshore sportsbooks who always win when favorites lose. Retail bettors get led to the slaughter like sheep and professional bookmakers laugh all the way to the bank; it's just how it works.
So who has the honor of being the sole Triple D of Week 16? None other than the Cleveland Browns who have become quite used to this distinction for many years, although were hoping to finally gain some legitimacy this season with an upgraded roster. Unfortunately, no value action is to be found as they host Baltimore on Sunday, with everyone having Browns +10 and totals of 49½.
The only other matchup with a big spread is Cardinals +9½ soaring into Seattle, but again there's staunch consensus on that and an O/U of 51. It appears as if "experts" are all playing it safe this weekend, or perhaps handle at each place is perfectly balanced. In fact, everyone has the exact same odds of Oakland +7 (@LA Chargers), Detroit + 7 (@Denver), and Jacksonville +7½ (@Atlanta), so everyone can concentrate on Christmas shopping instead of line shopping. Wives across America should be ecstatic.
However, there is one small gift of a half point to be unwrapped from bookmaker Pat Morrow at occasionally lazy Bovada, but it must be opened early since it's for one of today's Saturday games. If liking Los Angeles to keep it close in San Francisco lay action there to get better odds of Rams +7 instead of +6½. Their moneyline payout is also slightly juicier at +240 for an outright win, so book that with Pat as well.
It looks as if Santa has basically given NFL gamblers coal in their stockings for Week 16 so it's time to turn it into diamonds.
May the frozen Double Doinks bounce your way…