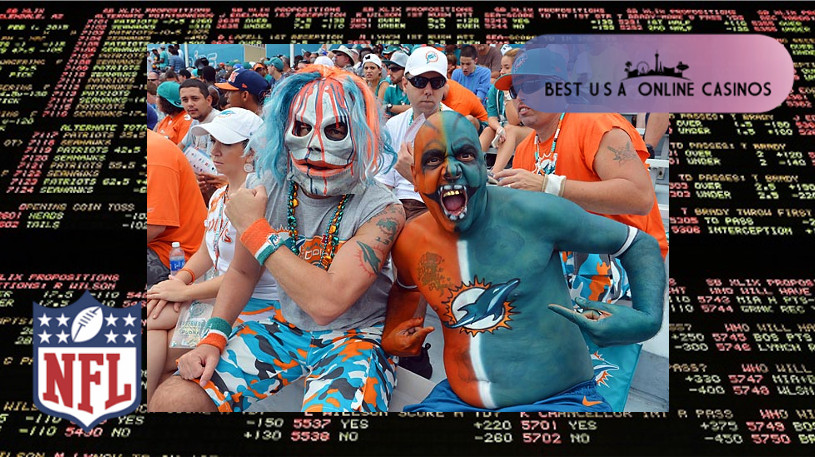 The 2019 NFL Regular Season is coming to a close this weekend and gamblers across the nation are getting ready to say goodbye to their favorite pastime. Sure a full slate of playoff games are on the way, but odds at best USA online casinos and sportsbooks will surely be a lot smaller than what's been seen since September. Thankfully, to close things of, a whopping four Double Digit Dogs were hung to salivate over, but this late in the year there probably won't be too many surprises to capitalize on.
Case in point, the longest shot on the board is Miami +16 swimming into Foxborough with Tom Brady and the boys needing this victory to try to secure home field in the playoffs, so they should be coming out with both muskets firing. If believing Ryan Fitzpatrick has one more rabbit in his hat, read this guide on how to deposit cryptocurrency at BetOnline and then go stake Dolphins +16½, top number around. However, MyBookie has highest moneyline payouts at +710 and Bovada has totals of 45 instead of 44½, so get down at each accordingly.
Things then go back to normal as legal iGaming website MyBookie regains title of "craziest line makers" via Carolina +13½ at home hosting New Orleans. Most sites have 13 posted but BOL has largest Panthers MLs of +475 with totals of 44½.
Another massive spread for Week 17 belongs to one of two pivotal NFC East matchups with Washington +11½ strutting into Dallas. This is a totally winnable game for the Redskins and every bookmaker posted identical numbers, with the O/U set at 45½. The fourth Triple D of Sunday is Detroit +12½ welcoming Green Bay into their den, again bookies copying each other's numbers, making it nearly impossible to line shop. However, a sweeter moneyline at BOL is found with Lions +475 if prognosticating the Packers are going to trip over the finish line.
An honorable underdog mention goes to the San Diego Chargers of Los Angeles since they have 9 points sliding into Kansas City, trying to go out on a high note playing the spoiler role. Head to MB once again to grab a better number of 9½ and swollen ML of +310, both larger than competitors.
Well, it's time to bid farewell to another NFL season and get ready for some insane playoff action featuring football's greatest teams. Until then, may the final Double Doinks of 2019 bounce your way…