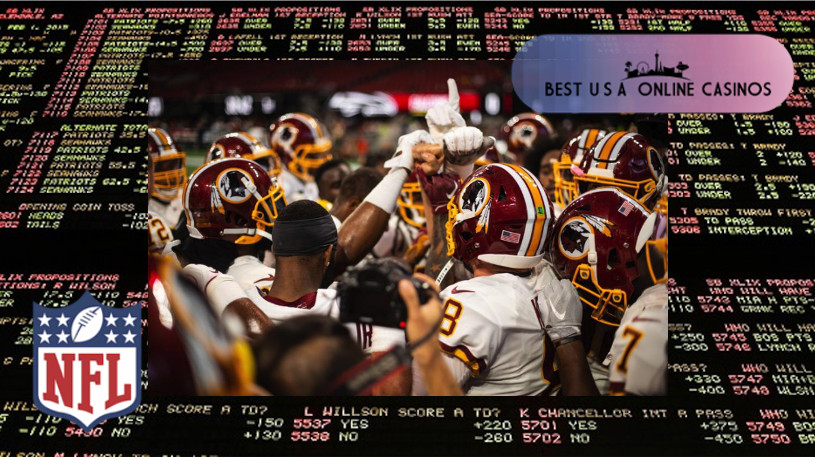 As the 2nd quarter of the NFL 2019 Season arrives there are still a few unanswered questions to tackle. Is Cleveland really the best team in the AFC North? Does Jacksonville actually have the talent to make any kind of a run? Who's worse: Arizona or Cincinnati? Well, answers will get a little clearer once Week 5 action is finalized.
This weekend there are more ridiculously large football gambling spreads at offshore sportsbooks and the following websites are where top underdog payouts are found. Laying down on favorites gets boring quickly, not to mention, it hurts even more when they lose spectacularly and blow up bankrolls (Rams, Week 4, for example).
The largest spread is Patiots -16½ as they roll into Washington to take on a terrible Redskins team that has been a huge disappointment thus far. It's shocking that a visitor could get a number this big and it just might be worth looking at a home cover. If agreeing with that sentiment, bet on Redskins at MyBookie to enjoy an extra half point with +17 for the home dog.
The next biggest line of the day has been bestowed on Philadelphia who host the hapless Jets, trotting out their 3rd string quarterback to start. There's no value to be found though, since everyone has -14, although if staking the under do so at aforementioned MyBookie to get a half point at 43½.
The Chiefs are getting a ton of respect as they welcome the Colts into town for Sunday Night Football, which should be a contest they easily win. Again bookmakers agree with Indy's chances and everyone lists +11, with even totals unanimously set at 56. Other than those huge odds there really isn't anything else noteworthy this week, except for the fact that San Fransisco is favored at home against Cleveland for Monday Night Football, something not seen for a few years.
It's a shame Miami are on a bye this week as they might have been able to ride last week's cover into…well, another cover. That team might not win a game this year but it'll be interesting to see their final record against the spread (ATS). For now, go hammer that New York Giants moneyline and parlay it with a Buffalo outright win. Or just save that money for a nice lunch at the pub today. Good luck!