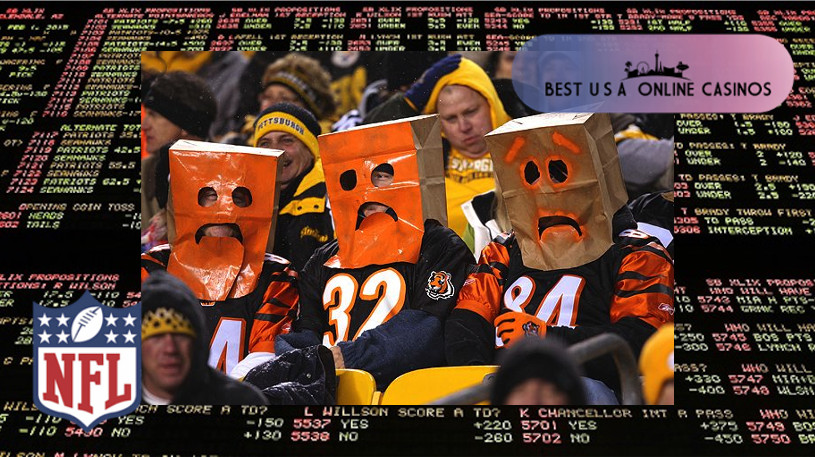 Well now that professional linesmakers feel they have a bit of information to go on for the 2019 NFL Season, numbers have drastically shrunk for Week 6. Key injuries are piling up, backup quarterbacks have been given a trial by fire, and none of the top U.S. offshore sportsbooks want to get caught with their pants down, grossly over-exposed due to weak lines.
Of course, this also has to do with the actual matchups this weekend, primarily due to Miami and Washington playing each other, while Atlanta Falcons faces off against Arizona. When four of the league's worst teams are all battling one other, Sunday's odds obviously aren't going to be as meaty.
So forgetting what happened last night on Thursday Night Football as the Giants rolled into New England getting 17 points, the biggest spread for Sunday is in Baltimore as division rival Cincinnati arrives for their annual visit. Most places are giving the Bengals 11 but MyBookie of course comes over the top with a line of 11½, making them the clear destination for underdog enthusiasts. This number definitely seems too big considering it's a divisional matchup and the Ravens haven't looked great, but maybe they're going to open it up like they did Week 1 against the Dolphins.
The late afternoon game between the Cowboys and Jets has the next biggest number on the board, with New York getting 7 at home against a Dallas team desperately needing a win. Dak Prescott and company should get it done on the road but those laying down on the dog at SportsBetting.ag earn themselves an extra ½ point with 7½.
Things are a little tighter for Sunday Night Football after the Chargers lost at home to Denver last weekend, so Pittsburgh is now entering Los Angeles as 6½ point underdogs instead of something larger. Fill-in quarterback Mason Rudolph is listed as questionable and there are a few other important injuries plaguing both teams. Anyone staking a Steelers moneyline should lock in at aforementioned MyBookie as they have the best odds of +245, thus extending the largest potential payout.
Every other spread is 4 points or less so we're probably in store for a few nail-bitters: here's hoping everyone's on the right side of the action when the dust settles. Good luck!