Everyone hates it when the NFL night games start to become blowouts but there's a new promotion that just might keep you up past 10pm – well, at least on Mondays and Thursdays. After seven straight hours of action on Sundays most people barely make into the second quarter of SNF before dozing off, if even that far, and not much could get the adrenaline flowing at that point.
Loyal readers of this website who've already enjoyed our honest review of SportsBetting.ag for U.S. players won't be surprised this new promo is being hosted there. They've only been on the scene a short time but they're really making a name for themselves with non-stop contests and giveaways for their sportsbook, racebook and casino. Now it's their poker room with the Monday Night Football Tournament that's strangely also available on Thursdays too – these guys simply can't help but to offer something fun at all times.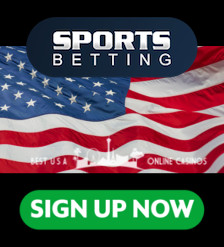 Both weekly poker tournaments have a guaranteed prize pool of $3,000 and you can buy directly into them for the very reasonable price of $10 + $1 each time. Or you can simply buy into a tourney and place a sports bet of at least $25 on that night's game to receive free entry into the following event. So you can purchase a seat in the Monday one and wager on MNF and receive a free ticket for Thursday, or vice versa.
The only rule is it's impossible to get back-to-back free entries so you'll always have to use your own funds in at least one of them to trigger the gratis chips. This includes a restriction on bonus balances, tourney money, and sports freeplays, meaning only player cash may be used to qualify.
This cool "poker mixed with sports betting" offer is running for the entire 2019 NFL season so you can jump in at any time throughout the year. Just head on over and sign up at SportsBetting.ag today and start throwing chips around the felt to make those extra long commercial breaks during the night football games a lot more tolerable.