It was only a matter of time before one of the leading U.S. online poker rooms got this idea and it'll certainly be welcomed now more than ever. Everyone loves having a night of cards with the boys (or girls) but Coronavirus has put a stop to that until a vaccine is discovered. That might mean people can get back together in six months or six years – no one knows for sure.
Enter universally-beloved BetOnline announcing they are now allowing home poker games between friends to be played on their excellent software, facilitating all types of variants including Texas Hold 'Em and Omaha. It's once again possible to throw chips around and laugh while buddies go on tilt, but from the safety of self isolation at home.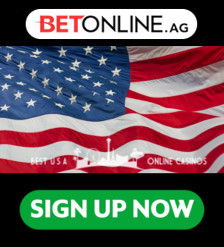 Tables are totally private and password-protected so no strangers can crash the party without login information. Games are always accessible on Android or Apple devices, meaning it's possible to take a seat and play from work if the boss won't let you leave early.
It's mandatory to apply for access but requesting an exclusive room is effortless, the entire form taking less than five minutes to fill out. Simply login to BetOnline accounts and click My Missions, then select Private Tables, followed by Request Private Table, and then fill out the details and submit. All applications are processed within 48 hours with email confirmations sent out immediately upon approval.
There are no strings attached but they do require a minimum of 300 hands per week to maintain the private table. Also, their Security Team will be highly-vigilant in patrolling for collusion so don't gang up and whip-saw anyone seated. The only other obvious condition is private rooms don't qualify for lucrative casino bonuses and promotions like normal poker tables, such as leaderboard contests and bad beat jackpots.
So if wanting to get the boys together like back in the good old days of 2019, go signup at "BOL" and they'll take care of the rest.