It's hard to believe that America is seeing such a resurgence in online poker these days but maybe that's because most new players in the pool never experienced the "Great Crash of 2010". Those in their early 20s have probably never even heard of Chris Moneymaker and his amazing win many years ago that pushed the pastime to new levels of exposure, leading to many newbies losing bankrolls in a spectacularly terrible fashion. Of course, you do have to lose before you can learn how to win.
Now the dust has settled, there is only a short list of trusted U.S. online poker rooms that pay and many scam websites out there who take money and never payout a dime. Don't be another statistic: only visit operators vetted and reviewed by industry watchdogs such as this iMagazine. As luck would have it, two of them are swimming up alongside our boat now.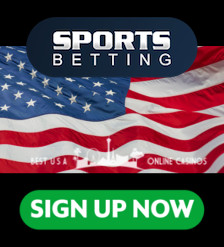 The promotion is called Poker Shark Week and it culminates with a $10,000  Guaranteed Main Event on August 4th, 2019, costing an extremely reasonable $22 to buy in. If that's too expensive simply satellite in for as little as $1 and even those who don't have an extra buck in their pockets may take advantage of freerolls to qualify for satellites. All tournaments, including the main event are running simultaneously at SportsBetting.ag and fan favorite BetOnline Casino & Poker because both are managed by the same company featuring nearly identical products, however, numerous unique contests are posted on each throughout the year.
That said, SB.ag gets the nod since they usually have bigger bonuses, nicer customer service agents, and seem to process payouts faster than their sister from another mister. Of course there's absolutely nothing wrong with "BOL", they simply appear to be complacent these days after making a solid name for themselves in the industry.
This promo's "shark theme" arises from the fact that upon winning one of the daily 10 seat qualifiers you'll become a "shark" and start the main event with a triple stack of chips, thus intimidating the fishy small stacks around you. Membership in this aquatic club certainly seems to have it's financial privileges.
So those seeking to identify whether they're fish or shark should head over to recommended offshore gambling site SportsBetting.ag now to reserve a seat at the table. Just don't forget to over-bet those pocket 10s!